IWGSC Releases Wheat Sequence Repository for Wheat Researchers
June 15, 2016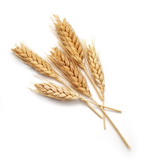 The International Wheat Genome Sequencing Consortium (IWGSC) launched the wheat sequence repository for use of wheat breeders and scientists to hasten crop improvement programs and wheat genomics research. The resource is based on Illumina sequencing data assembled with NRGene's DeNovoMAGICTM software which accurately represents over 90 percent of the highly complex bread wheat genome that contains over 97 percent of known genes, and assigns the data to the 21 wheat chromosomes. These data will help researchers identify genes linked to vital traits such as yield increase, stress response, and disease resistance.
The project team will continue working on the project to further identify the exact locations of genes, regulatory elements, and markers along the chromosomes. The final result will include all genomic resources produced by the initiatives of IWGSC over the last decade.
Get more information from IWGSC.
Biotech Updates is a weekly newsletter of ISAAA, a not-for-profit organization. It is distributed for free to over 22,000 subscribers worldwide to inform them about the key developments in biosciences, especially in biotechnology. Your support will help us in our mission to feed the world with knowledge. You can help by donating as little as $10.