G20 Ministers: Innovation in Agriculture the Key to Ending Extreme Hunger
Agriculture ministers from the world's 20 major economies convened in Xi'an, China on June 3, 2016 for the 2016 G20 Agriculture Ministers Meeting to discuss global agricultural development and cooperation. The G20 ministers were joined by ministers from guest countries, and leaders of international organizations, including the Food and Agriculture Organization of the United Nations (FAO), United Nations World Food Program (WFP) and International Fund for Agricultural Development (IFAD).
Research Findings Bring Promise of Tailored Products for the Industry
An international team of scientists, led by the University of Melbourne and the University of Cambridge has identified several proteins that are essential in the assembly of the protein machinery that makes cellulose. The scientists discovered that the proteins are located in an intracellular compartment called the Golgi where proteins are sorted and modified.
New Plant Engineering Method to Help Mass Production of Malaria Drug
A new research reports that a novel and inexpensive technique for producing artemisinin, the main ingredient in the most effective treatment for malaria, could help meet global demands for the drug. Artemisinin is produced in low yields by the herb known as sweet wormwood, Artemisia annua.
IWGSC Releases Wheat Sequence Repository for Wheat Researchers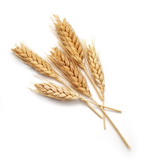 The International Wheat Genome Sequencing Consortium (IWGSC) launched the wheat sequence repository for use of wheat breeders and scientists to hasten crop improvement programs and wheat genomics research. The resource is based on Illumina sequencing data assembled with NRGene's DeNovoMAGICTM software which accurately represents over 90 percent of the highly complex bread wheat genome that contains over 97 percent of known genes, and assigns the data to the 21 wheat chromosomes. These data will help researchers identify genes linked to vital traits such as yield increase, stress response, and disease resistance.

A biweekly update on gene editing research, regulations, and impact
produced by ISAAA Inc.

A monthly update on gene drive research and development provided by ISAAA in collaboration with the Outreach Network for Gene Drive Research
GM APPROVAL UPDATES
Brazil approved the wheat event HB4 for commercial cultivation.
The Philippines approved the eggplant event EE-1 for cultivation
The USA approved the canola event MON94100 for food and feed.
Nigeria approved the wheat event HB4 for food and feed.
The USA approved the corn event MON87429 for food and feed.

Ghana approved the cowpea event AAT709A for food, feed, and cultivation.
Biotech Updates is a weekly newsletter of ISAAA, a not-for-profit organization. It is distributed for free to over 22,000 subscribers worldwide to inform them about the key developments in biosciences, especially in biotechnology. Your support will help us in our mission to feed the world with knowledge. You can help by donating as little as $10.