Public Learns about Biotech for Climate Smart Agriculture at World Environment Day Commemoration in Uganda
June 7, 2017
"I believe in green energy, green agriculture, and a green economy. We can waste no more time, let us fight together for our planet, " said French ambassador to Uganda, Ms. Stephanie Rivoal, while speaking on behalf of the European Union at the World Environment Day celebrations in Ibanda district on June 5, 2017.
Ms. Rosa Malongo the resident representative of the UN Development Programme in Uganda praised the government for including policies that support environmental sustainability in the legal framework. She asked that the government exploits smart ways, including climate resilient agriculture using available technologies to end environmental degradation.
Speaking on a hot and humid afternoon, the president of Uganda and chief guest Yoweri Museveni called upon Ugandans to conserve wetlands, forests and open waters which will in turn ensure a favorable climate for agriculture.
Uganda Biosciences Information Center, alongside other biotech stakeholders such as the Program for Biosafety Systems (PBS), participated in the event under the umbrella of Uganda Biotechnology and Biosafety Consortium to sensitize the public about the role of biotechnology in climate smart agriculture and environmental sustainability. The significance of different agricultural biotechnologies being developed by the National Agricultural Research Organization (NARO) including insect and drought tolerant maize as well as nitrogen and water efficient rice among others, for ensuring resilience to a changing climate and contributing towards a safe and dignified environment for all was discussed with guests at the biotech tent.
The event was attended by over 1,000 participants including government officials, representatives from local and international organizations, government institutions, local farming communities, media houses, representatives from the energy and environment sectors, among others.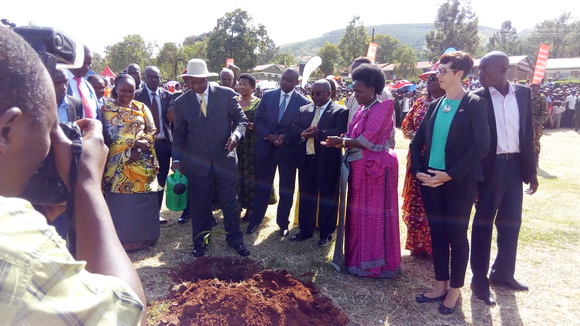 For more information, contact the UBIC Coordinator at ubic.nacrri@gmail.com.
Biotech Updates is a weekly newsletter of ISAAA, a not-for-profit organization. It is distributed for free to over 22,000 subscribers worldwide to inform them about the key developments in biosciences, especially in biotechnology. Your support will help us in our mission to feed the world with knowledge. You can help by donating as little as $10.