India's National Academy of Agricultural Sciences Endorses Commercial Release of GM Mustard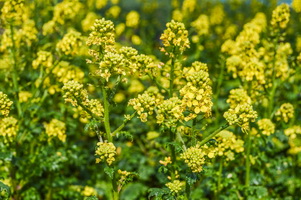 India's National Academy of Agricultural Sciences (NAAS) unanimously endorses the commercial release of genetically modified (GM) mustard (Brassica juncea) developed by the University of Delhi during its 24th Annual General Meeting held in New Delhi on June 4-5, 2017. The academy, a body comprising of leading agricultural scientists, submitted a resolution on GM mustard to the Prime Minister of India seeking his intervention to hasten the approval process for GM mustard so that farmers can grow it in the forthcoming Rabi 2017 season. GM mustard technology and Dhara Mustard Hybrid (DMH-11) are the first barnase-barstar based hybrid that yields 20-30% more than existing varieties, allows the breeders to develop better mustard hybrids in the future, and would allow farmers to access the variety at low cost.
Farmers in Mwanza Province, North Eastern Tanzania have urged their government to hasten delivery of biotech crops, which they say, may save them from crop failure. The maize, cassava, and cotton farmers whose crop has been severely affected by stalk borer pests, cassava mosaic disease and African cotton bollworm respectively, said that they had applied chemical and cultural control methods against the pests and diseases with little success over the years.

A biweekly update on gene editing research, regulations, and impact
produced by ISAAA Inc.

A monthly update on gene drive research and development provided by ISAAA in collaboration with the Outreach Network for Gene Drive Research
Biotech Updates is a weekly newsletter of ISAAA, a not-for-profit organization. It is distributed for free to over 22,000 subscribers worldwide to inform them about the key developments in biosciences, especially in biotechnology. Your support will help us in our mission to feed the world with knowledge. You can help by donating as little as $10.