Key Developments in Agriculture Help Ensure Food Security for the World's Growing Population
June 15, 2022
In June 2022, the global population has reached a staggering 8 billion, which is expected to increase to 9.8 billion in 2050. As countries face the overwhelming challenges brought by the world's increasing population, developments in science and agriculture are bringing possible solutions to the growing demands for food.

New Regulations in Asia's Populous Countries

China and India are the world's most populous countries. According to the World Bank's Databank, China had over 1.41 billion and India had a 1.38 billion total population in 2020, accounting for about 36 percent of the world's total population and 67 percent of Asia's population. The number of people in these countries is increasing, and the need for a sustainable and steady food supply is pressing and urgent.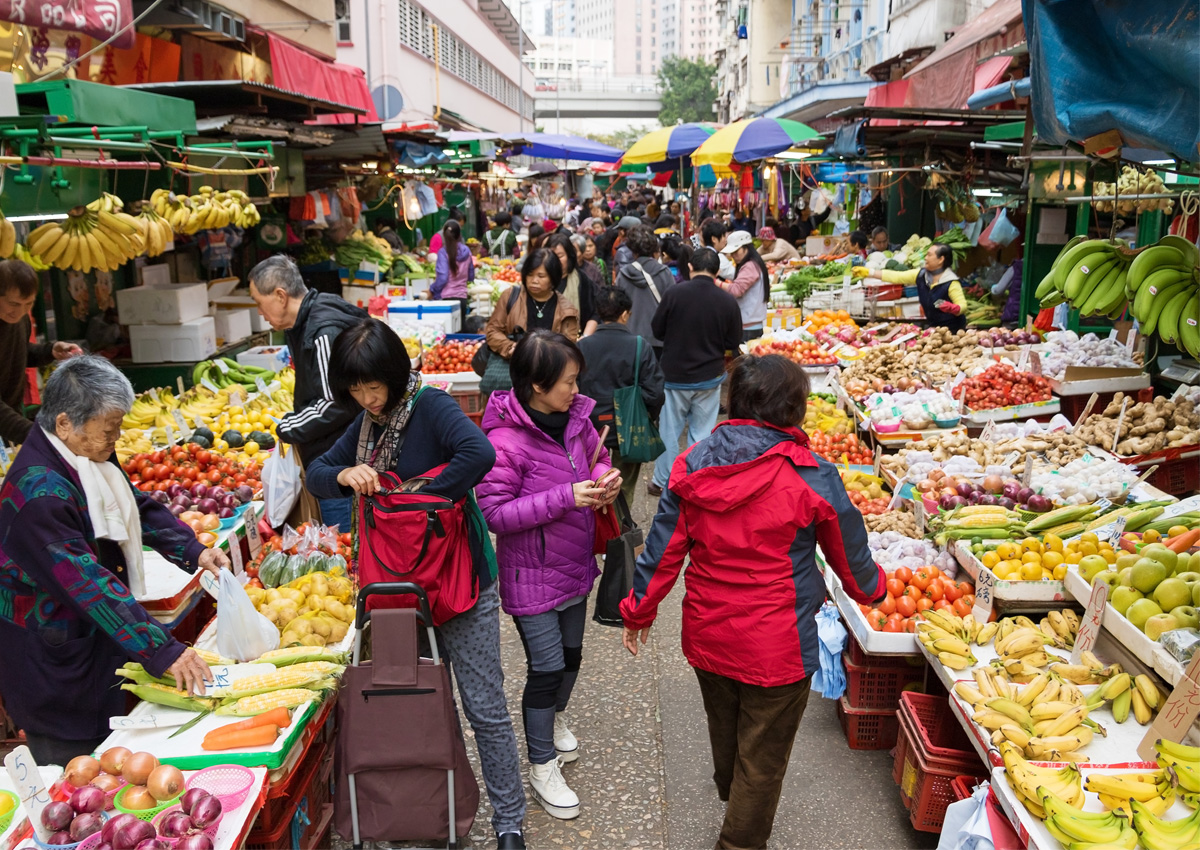 China, the seventh largest producer of biotech crops in the world, planted 3.2 million hectares of biotech cotton and biotech papaya in 2019. In a bold move to develop improved crops for food security, China released new rules on field trials of gene-edited plants in January 2022. The Ministry of Agriculture and Rural Affairs published the new guidelines on January 25, 2022, as part of the country's goal to overhaul the seed industry. The draft gene editing guidelines indicate that once gene-edited plants have completed pilot trials, a production certificate can be applied for, removing the need for lengthy field trials applied for genetically modified (GM) crops. Together with the draft, Beijing also passed new guidelines to clear the path for GM crop approvals.
Earlier this year, officials from the Chinese agriculture ministry reported remarkable results in the pilot testing of GM soybeans and maize, marking a historical milestone in the industrialization of these GM foods in China. In May 2022, the Chinese agriculture ministry announced plans to allow more GM maize varieties developed by local companies. The Ministry of Agriculture and Rural Affairs announced that the GM maize varieties that will be released soon include those developed by China National Seed Group, a unit of Syngenta Group, and a herbicide tolerant variety produced by Hangzhou Ruifeng Bio-Tech Co. Ltd. Prior to this announcement, the Ministry of Agriculture approved the import and use as a raw material of drought tolerant GM HB4® soybeans in April.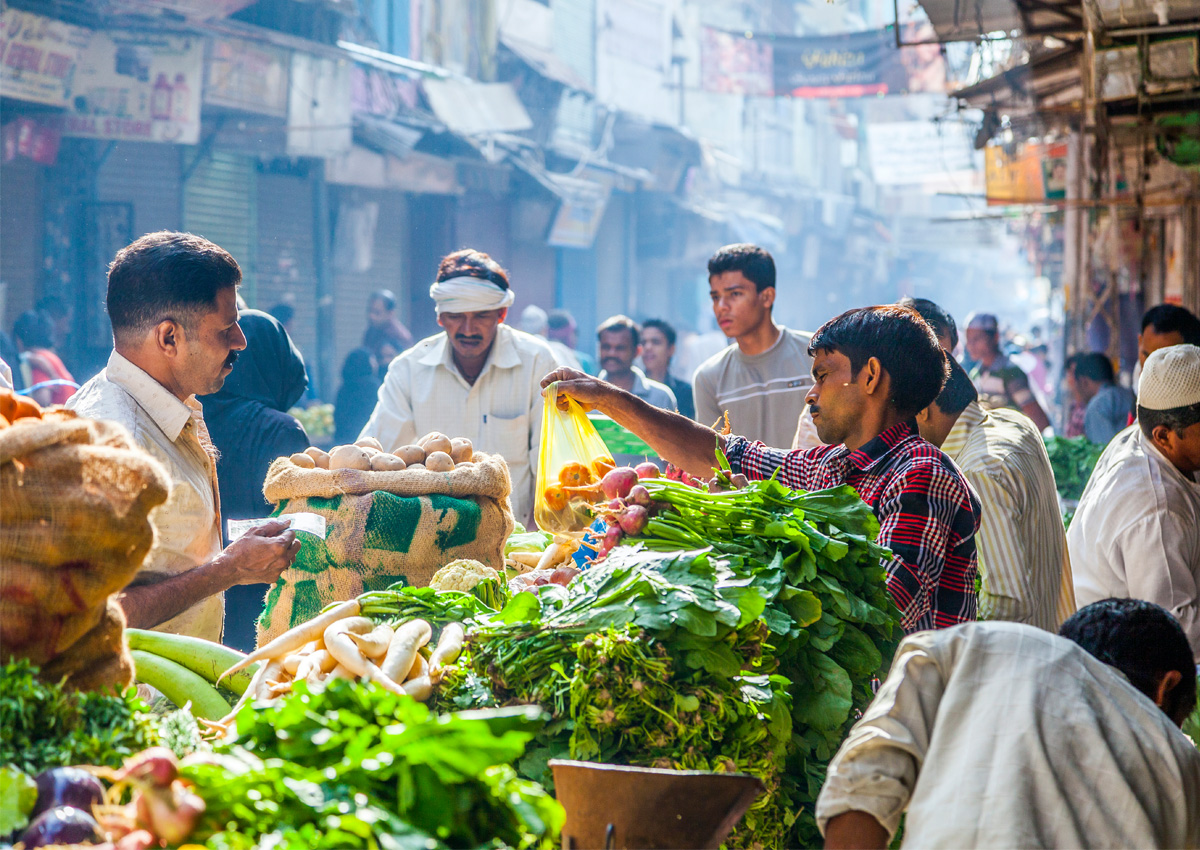 India, the world's top producer of cotton, was also the fifth largest country to plant biotech crops in 2019, with a total area of 11.9 million hectares planted for Bt cotton alone. On March 30, 2022, a memorandum from India's Ministry of Environment, Forest and Climate Change announced the exemption of genome-edited plants without foreign genes from being treated as transgenic products. The move was recommended by the Department of Biotechnology, Ministry of Science and Technology; and Department of Agriculture Research and Education, Ministry of Agriculture and Farmers Welfare, and finalized by the Central Government to exempt genome-edited SDN1 and SDN2 plants without introduced DNA from biosafety assessment.
On May 17, 2022, the government released the final guidelines for the safety assessment of genome-edited plants after extensive deliberations by genetic engineering experts in India. According to the office memorandum released by the Department of Biotechnology, the guidelines serve as a road map for the development and sustainable application of genome editing, including the regulatory pathways to be taken for the release of genome-edited plants.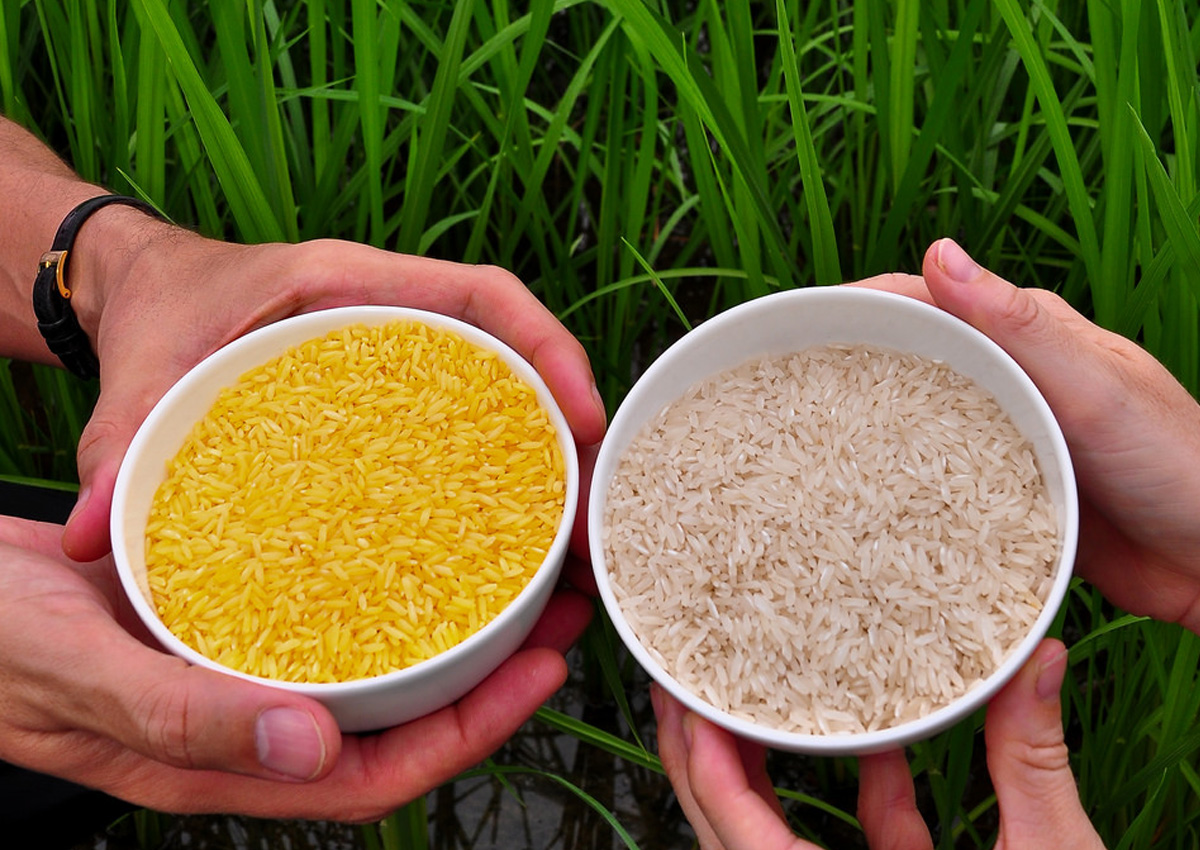 Photo Source: IRRI

In the Philippines, where the only biotech crop grown since 2003 is biotech maize, the Philippine Rice Research Institute (PhilRice) announced in May that they are now working on the deployment of Golden Rice seeds. Golden Rice, a rice variety genetically engineered to contain additional levels of beta-carotene, received approval for commercial planting on July 21, 2021.
At a meeting with rice stakeholders in Bangsamoro Autonomous Region in Muslim Mindanao (BARMM) in Cotabato City, Dr. Ronan Zagado, Program Leader of Golden Rice announced that they are now working on the Golden Rice seeds deployment in seven provinces in the country, including Maguindanao, which has one of the highest cases of stunting among infants and children ages five years and below. The other provinces are Quirino, Catanduanes, Samar, Antique, Lanao del Norte, and Agusan del Sur.

The UK after Brexit; EU Holds Consultation on Legislation for Genome-edited Plants

The United Kingdom officially withdrew from the European Union on January 31, 2020, in a move more popularly known as Brexit. The move provided the UK Government an opportunity to review its policies in genetic technologies which prior to Brexit was following EU's regulations. In January 2022, the Department of Environment, Food and Rural Affairs (DEFRA) announced that new UK legislation will be implemented to cut unnecessary red tape for gene editing. The new legislation aims to help farmers gain access to more resilient, nutritious, and productive crops. This also implies that UK scientists will be able to conduct research and development more easily using genetic technologies for plants.
On May 25, 2022, the UK Government introduced the Genetic Technology (Precision Breeding) Bill to the Parliament, with a scheduled second reading on June 15, 2022. The Bill is set to remove unnecessary barriers to research into new gene editing technology and enable the development and marketing of precision-bred plants and animals which will drive economic growth and attract investment into agri-food research and innovation in the UK. Also in May, weeks after regulations for scientific field trials in the United Kingdom were eased, seeds of genetically-edited Camelina sativa were sown at Rothamsted Research.

After repeated calls from research institutions and scientists to reconsider their stance on genome editing, the European Commission opened a 12-week public consultation on future legislation for plants produced using new genomic techniques (NGTs). The consultation, which began on April 29, 2022, will run until July 22, 2022, and calls on civil society, public authorities, business operators, and everyone interested to provide their views on NGTs for plants.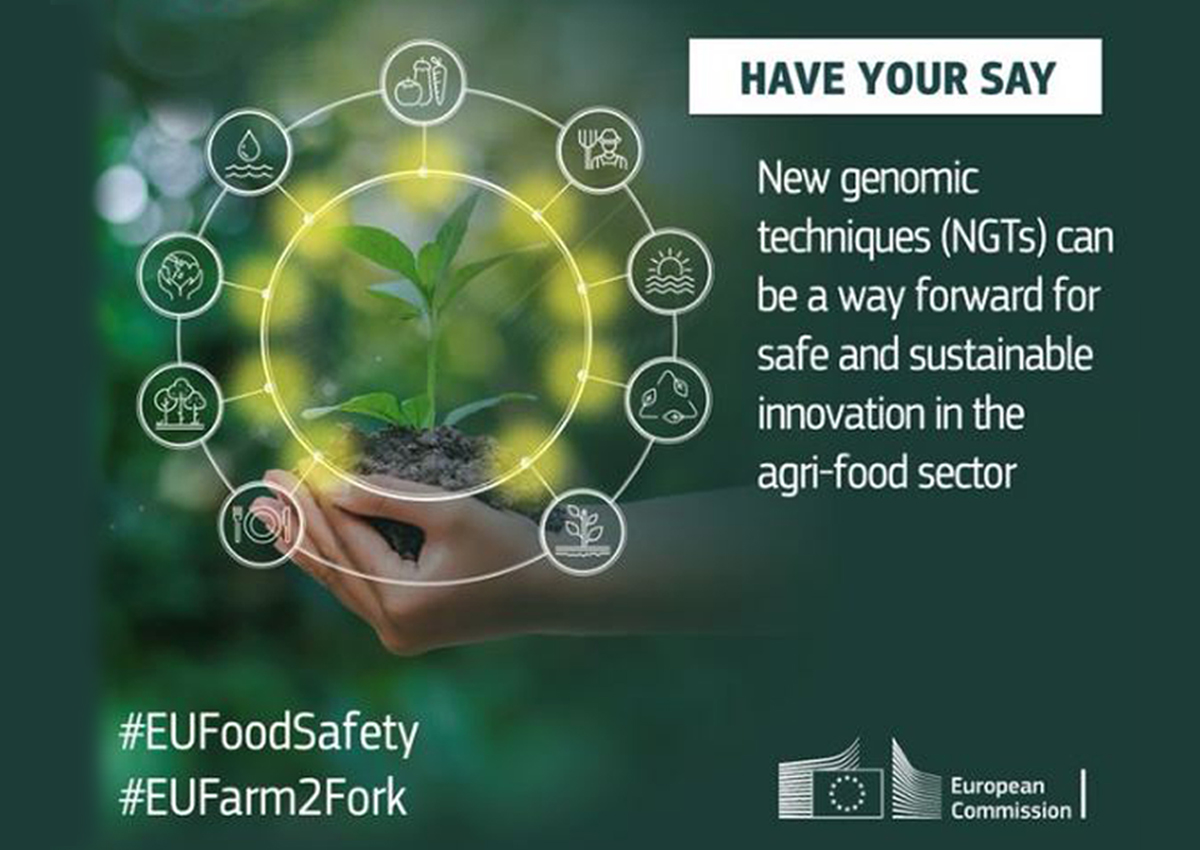 The use of precision breeding techniques has been stopped in Europe on July 25, 2018, when the European Court of Justice placed all crops developed through this technique under prohibitively strict GMO regulations, even if no foreign DNA was introduced in the crops. However, despite the EU's strict regulations, the Commission has approved five GM crops (1 canola, 1 cotton, 1 maize, and 2 soybeans) for food and animal feed and renewed the authorization for GM cotton used for food and animal feed in April and May this year.

Growing Interest in Drought Tolerant HB4 Wheat

On May 6, 2022, Food Standards Australia New Zealand (FSANZ) granted the approval for foods derived from HB4® wheat to be sold in Australia as imported food products. The approval came following a strict and thorough safety assessment by FSANZ, the agency responsible for food safety assessments in Australia's and New Zealand's regulatory processes. The approval allows the food derived from HB4® wheat, including flour, bread, pasta, biscuits, and other baked products, to be sold and used for food.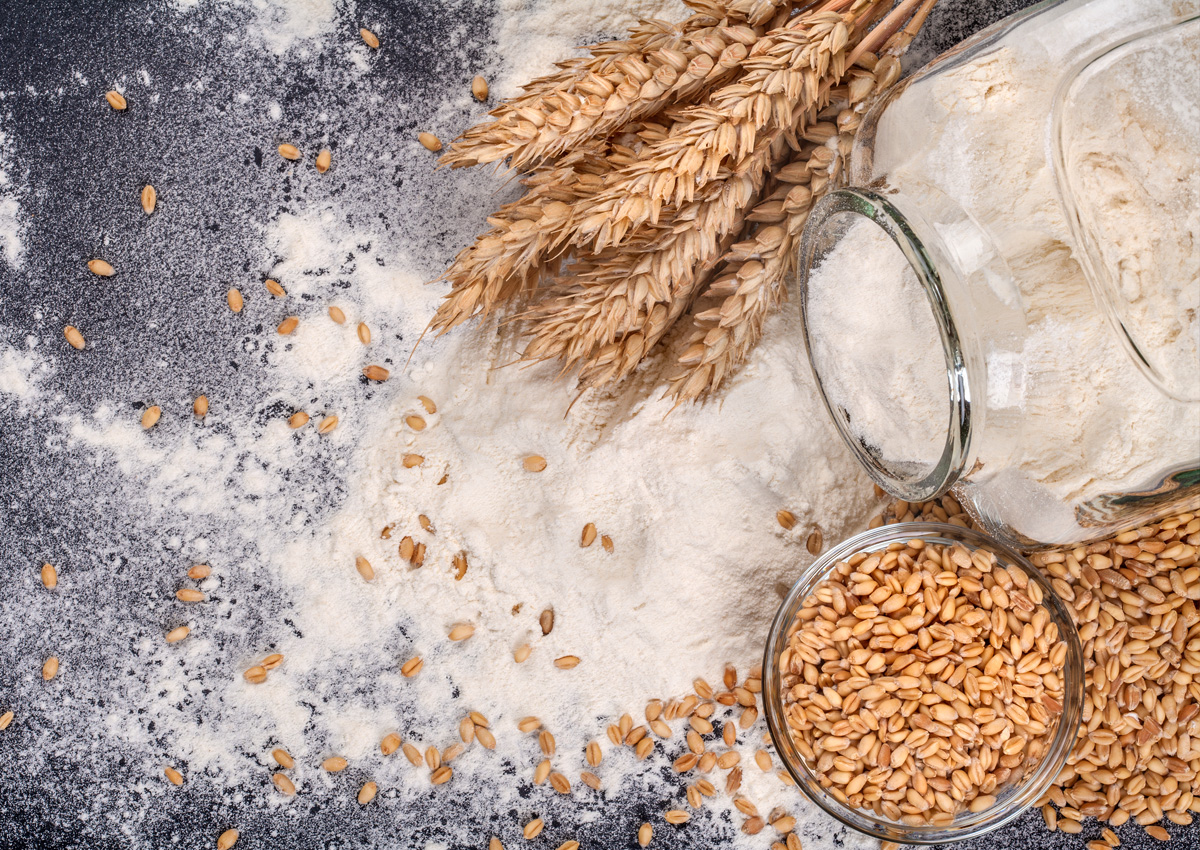 In their approval report, FSANZ stated that no public health and safety concerns were identified, and that food derived from HB4® wheat is considered to be as safe for human consumption as food derived from conventional non-GM wheat cultivars. HB4® wheat has been genetically modified for tolerance to drought and to the herbicide glufosinate. The drought tolerance trait in HB4® wheat is based on a gene from sunflower. Tolerance to glufosinate ammonium is provided by the expression of the enzyme phosphinothricin acetyltransferase (PAT).
More than 60,000 hectares of HB4® wheat have been grown in Argentina since 2020. Argentina was the first country to approve HB4® wheat in October 2020, followed by Brazil in November 2021, Colombia in February 2022, and Australia in May 2022 with regulatory applications submitted in other countries. The same sunflower drought tolerance gene has also been introduced into soybeans, with approval for commercial growth.

Key Developments Bring Hope to Global Food Security

As the global population continues to increase, billions of people are facing hunger, food shortages, environmental stresses such as drought and heat, and decreasing natural resources. Fortunately, new crops with enhanced traits and increased yield are available, with more being developed to answer the growing demand for food, clothing, and shelter.
Governments are trying to catch up with demand by implementing new regulations for innovative technologies. With new approvals for gene-edited and GM crops, and new regulations in place in largely populous countries such as China and India, and in advanced countries such as the UK, the world's food security seems promising and hopeful.

Read more:
Science Speaks is ISAAA Inc.'s official blog. Weekly blog articles, authored by ISAAA writers, partners, and invited contributors, aim to help share, disseminate, and promote scientific knowledge and its vital role in achieving global agricultural sustainability and development. Your support to Science Speaks will help us achieve this goal. You can help us by donating as little as $10.