Food Products from GM Drought Tolerant HB4® Wheat Flour can be Sold in Australia Following FSANZ Approval
June 9, 2022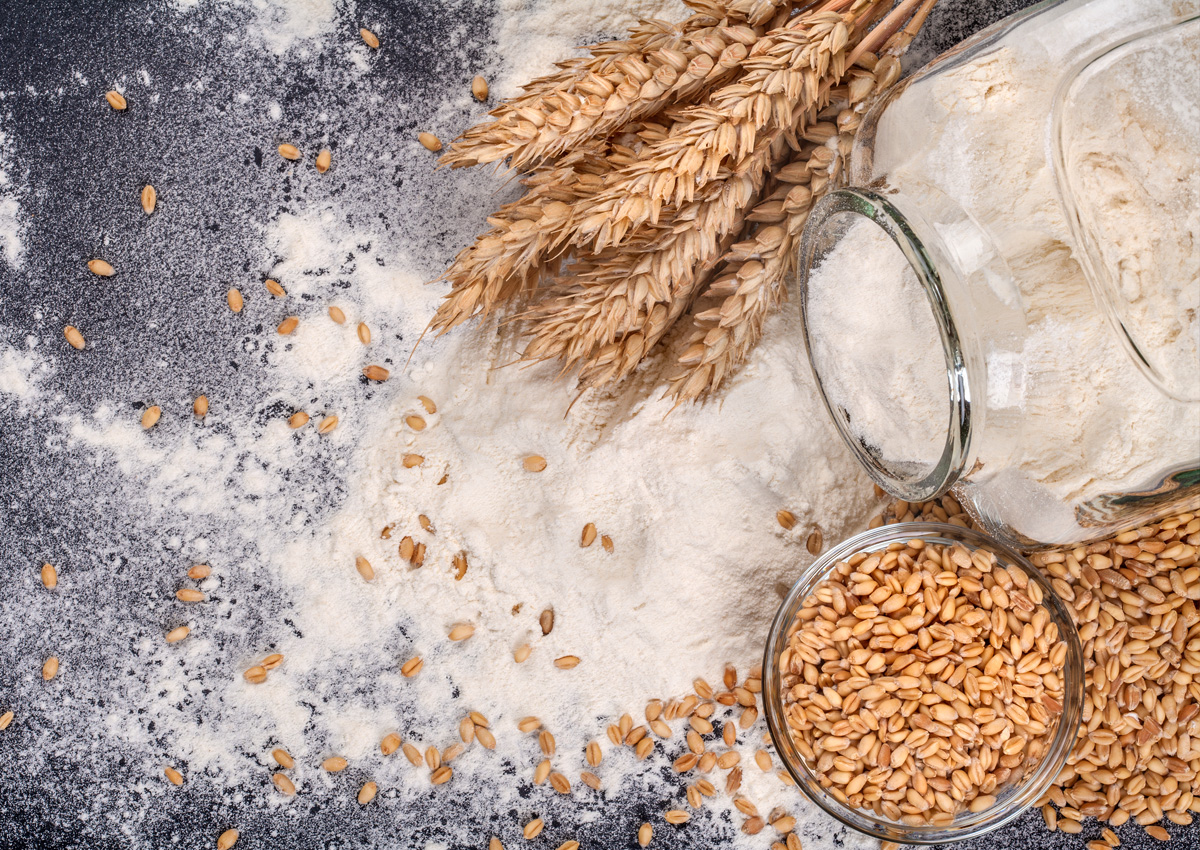 There has been considerable interest in Australia and more widely in the recent approval of the sale of wheat flour and food derived from genetically modified HB4® wheat by Food Standards Australia New Zealand (FSANZ). On May 6, 2022, FSANZ, the agency responsible for food safety assessments in Australia's and New Zealand's regulatory processes, released their HB4 Wheat Approval Report which concluded that HB4® wheat flour was safe for food and feed.
FSANZ assessed an application made by Trigall Genetics seeking to allow the sale and use of food derived from a new food produced using gene technology (HB4® wheat line IND-00412-7). HB4® wheat has been genetically modified for improved tolerance to drought and to the herbicide glufosinate. The approval allows the food derived from HB4® wheat, including flour, bread, pasta, biscuits, and other baked products, to be sold and used for food.
The drought tolerance trait in HB4® wheat is based on a gene from sunflower. Tolerance to glufosinate ammonium is provided by the expression of the enzyme phosphinothricin acetyltransferase (PAT). FSANZ has previously assessed the safety of the PAT gene, but this is the first time it has assessed products with the HaHB4 protein.
More than 60,000 hectares of wheat line IND-00412-7 have been grown in Argentina since 2020. Argentina was the first country to approve HB4® wheat in October 2020, followed by Brazil in November 2021, and Colombia in February 2022, with regulatory applications submitted in other countries. The same sunflower drought tolerance gene has also been introduced into soybean, with approval for commercial growth.
In assessing the detailed data package accompanying the application for wheat line IND-00412-7, and public submissions received, FSANZ determined that there were no public health and safety concerns. FSANZ considered that GM wheat flour was as safe for human consumption as food derived from conventional non-GM wheat cultivars.
The safety assessment was based on a number of key elements, including characterization of the transferred genetic material and of novel nucleic acids and protein in the whole food, detailed compositional analyses, evaluation of intended and unintended changes, and assessment of newly expressed proteins for potential allergenicity and toxicity.
The approved draft variation amended Schedule 26 of the Australia and New Zealand Food Standards Code by including 'drought-tolerant and herbicide-tolerant wheat line IND-00412'.The effect of the approved draft variation is to permit the use and sale of food derived from flour from this wheat line in accordance with the Code.
Since the flour is a GM product, existing labeling requirements for GM food will apply to food derived from wheat line IND00412-7 in accordance with the Code.

In 2019, researchers from Brazil's Instituto de Agrobiotecnologia Rosario (INDEAR) and Consejo Nacional de Investigaciones Cientificas y Tecnicas (CONICET) analyzed HB4®'s compositional equivalence with non-transgenic wheat. Through detailed testing, they analyzed 41 nutrients and 2 anti-nutrients for grain and 10 nutrients in the flour. Their findings showed that HB4® wheat is compositionally equivalent to non-transgenic wheat.
The full details of the approval report are available from FSANZ's website.


Professor Michael Jones was the Foundation Director of the Western Australian State Agricultural Biotechnology Centre (SABC) where he is a Professor of Agricultural Biotechnology at Murdoch University in Perth, Western Australia. He has an international reputation and many years of experience working with New Breeding Technologies. He has supervised many Ph.D. students and published more than 300 scientific publications.
Read more:
Science Speaks is ISAAA Inc.'s official blog. Weekly blog articles, authored by ISAAA writers, partners, and invited contributors, aim to help share, disseminate, and promote scientific knowledge and its vital role in achieving global agricultural sustainability and development. Your support to Science Speaks will help us achieve this goal. You can help us by donating as little as $10.