APHIS Announces Deregulation of GE Canola
August 29, 2018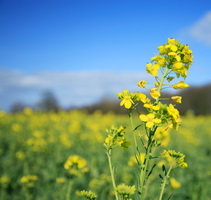 The U.S. Department of Agriculture's (USDA) Animal and Plant Health Inspection Service (APHIS) has announced the deregulation of a canola variety genetically modified (GM) to contain high levels of docosahexaenoic acid (DHA), which is an omega-3 fatty acid. The GM canola is from Nuseed Americas Inc.
On the Determination of Nonregulated Status notice, USDA APHIS stated that the GM canola is no longer considered a regulated article under their regulations governing the introduction of certain genetically engineered organisms. APHIS authorizations under these regulations will no longer be required for environmental release, interstate movement, or importation of DHA canola and its progeny. Importation of DHA canola seeds, other propagative material, or grain for consumption will still be subject to APHIS foreign quarantine notices.
APHIS has conducted a thorough review of the potential environmental impacts and prepared a final environmental assessment. The final plant pest risk assessment of APHIS states that this variety of GM canola is unlikely to pose a plant pest risk to agricultural crops or other plants in the United States.
For more details, read the APHIS notice for Determination of Nonregulated Status.
Biotech Updates is a weekly newsletter of ISAAA, a not-for-profit organization. It is distributed for free to over 22,000 subscribers worldwide to inform them about the key developments in biosciences, especially in biotechnology. Your support will help us in our mission to feed the world with knowledge. You can help by donating as little as $10.