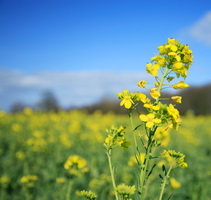 The U.S. Department of Agriculture's (USDA) Animal and Plant Health Inspection Service (APHIS) has announced the deregulation of a canola variety genetically modified (GM) to contain high levels of docosahexaenoic acid (DHA), which is an omega-3 fatty acid. The GM canola is from Nuseed Americas Inc.

A biweekly update on gene editing research, regulations, and impact
produced by ISAAA Inc.

A monthly update on gene drive research and development provided by ISAAA in collaboration with the Outreach Network for Gene Drive Research
Biotech Updates is a weekly newsletter of ISAAA, a not-for-profit organization. It is distributed for free to over 22,000 subscribers worldwide to inform them about the key developments in biosciences, especially in biotechnology. Your support will help us in our mission to feed the world with knowledge. You can help by donating as little as $10.