U.S. Dept of Interior Ends Ban on GE Crops and Neonicotinoid Pesticides in Refuge
August 8, 2018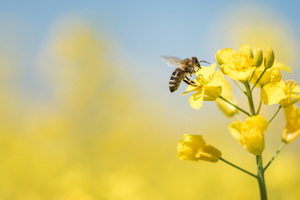 The U.S. Department of Interior (DOI) Fish and Wildlife Service announces the full withdrawal of the July 2014 memorandum stating that certain agricultural practices, particularly the use of genetically engineered (GE) seeds and neonicotinoid pesticides across the National Wildlife Refuge System (NWRS) would be phased out in refuges. The announcement of withdrawal, thus reverses the decision to universally ban the GE crops on refuges.
According to the new memorandum, NWRS will now determine the appropriateness of the use of those crops and neonicotinoid pesticides on a case-by-case basis, in compliance with all relevant and controlling legal authorities. It was also mentioned in the new memorandum that there may be situations where use of GE seeds is essential to best fulfill the purposes of the refuge and the needs of the birds and other wildlife.
Read the memorandum from DOI.
The Crop Biotech Update is a weekly newsletter of ISAAA, a non-for-profit organization. The CBU is distributed for free to over 23,000 subscribers worldwide to inform them about the key developments in biosciences, especially in agricultural biotechnology. Your support will help us in our mission to feed the world with knowledge. You can help by donating as little as $10.