Regulatory and Policy Officials of APEC Economies Briefed on Biotechnology and Plant Breeding Innovations
The High Level Policy Dialogue on Agricultural Biotechnology workshop of the Asia Pacific Economic Cooperation (APEC) economies was concluded in Brisbane, Australia on August 1-3, 2018. Regulatory and policy officials from 16 APEC and three non-APEC economies converged to exchange the most current information on the most pressing issues affecting innovative technologies while building relationships among APEC members.
The first part of the program was devoted to a day of discussions on regulatory cooperation where experts and economies identified the best practices or tools that APEC economies can use to promote greater alignment of APEC economies' standards with relevant international standards. The second part of the workshop was a two-day discussion on plant breeding innovations, including the new tools such as genome editing, and an overview of the state of science and product development. Selected economies were invited to share on-going domestic discussions regarding innovative plant breeding developments, as well as policy and regulatory aspects.
In addition, a session on communication and public acceptance of products from biotechnology and plant breeding innovation was conducted to aid participants in increasing global public awareness.
The workshop was funded by the US Department of Agriculture, Foreign Agricultural Service and the US-APEC Technical Assistance to Advance Regional Integration.

For details, contact knowledge.center@isaaa.org.
U.S. Dept of Interior Ends Ban on GE Crops and Neonicotinoid Pesticides in Refuge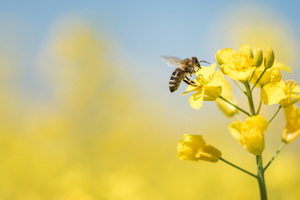 The U.S. Department of Interior (DOI) Fish and Wildlife Service announces the full withdrawal of the July 2014 memorandum stating that certain agricultural practices, particularly the use of genetically engineered (GE) seeds and neonicotinoid pesticides across the National Wildlife Refuge System (NWRS) would be phased out in refuges. The announcement of withdrawal, thus reverses the decision to universally ban the GE crops on refuges.
According to the new memorandum, NWRS will now determine the appropriateness of the use of those crops and neonicotinoid pesticides on a case-by-case basis, in compliance with all relevant and controlling legal authorities. It was also mentioned in the new memorandum that there may be situations where use of GE seeds is essential to best fulfill the purposes of the refuge and the needs of the birds and other wildlife.
Read the memorandum from DOI.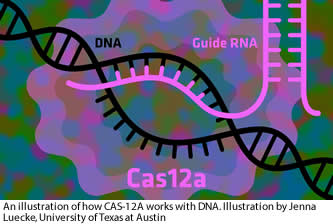 Cas9 is the first enzyme used in the CRISPR gene-editing technology. As if the tool could not get any better, researchers from The University of Texas at Austin found that Cas12a, which is more popularly known as Cpf1, is more precise in targeting genes for modification than Cas9.

A biweekly update on gene editing research, regulations, and impact
produced by ISAAA Inc.

A monthly update on gene drive research and development provided by ISAAA in collaboration with the Outreach Network for Gene Drive Research
Biotech Updates is a weekly newsletter of ISAAA, a not-for-profit organization. It is distributed for free to over 22,000 subscribers worldwide to inform them about the key developments in biosciences, especially in biotechnology. Your support will help us in our mission to feed the world with knowledge. You can help by donating as little as $10.