Helsinki and Cairo Universities Collaborate to Advance Science
February 22, 2017
A science exchange program was held in February 2017 between Cairo University, Egypt and Helsinki University in Finland. Prof. Naglaa Abdallah of Cairo University and director of Egyptian Biotechnology Information Center (EBIC) participated in the event.
Dr. Teemu Teeri of Helsinki University gave a series of lectures on his current projects and research activities including genes involved in regulating flower organ identities as well as flower type determination and differentiation. Dr. Teeri and colleagues are also exploring gerbera's secondary metabolism and the function of chalcone synthase genes in anthocyanin biosynthesis of gerbera hybrid. Aside from flowers, Dr. Teeri is also working on Scots pine (Pinus sylvestris L.) wood using transcriptomics studies.
Prof. Naglaa Abdallah gave a lecture on the New Breeding Techniques: GM and Gene Editing for Improving Abiotic Stresses. Dr. Abdallah and her research team are currently using gene editing to improve drought tolerance in canola and wheat. She said, "Gene editing has brought considerable excitement, especially among agricultural scientists because of its simplicity, precision, and power. It offers new opportunities to develop improved crop varieties with clear-cut addition of valuable traits or removal of undesirable traits. We are underway to improve two important crops in Egypt, wheat and canola with strong drought stress tolerance."
"Wheat is one of the most important staple food crops in Egypt and is adversely affected by drought. Also, oil crops are of particular interest for Egypt, therefore we are in an attempt to improve drought tolerance in canola to obtain high oil yield in semiarid and arid area in Egypt. We hope that we will have a future collaboration with Helsinki University in the field of gene editing," she added.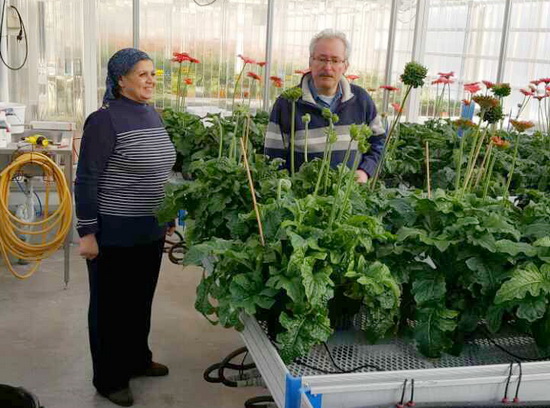 For more information about the collaboration, contact Dr. Naglaa Abdallah at naglaa.abdallah@agr.cu.edu.eg.
The Crop Biotech Update is a weekly newsletter of ISAAA, a not-for-profit organization. The CBU is distributed for free to over 23,000 subscribers worldwide to inform them about the key developments in biosciences, especially in agricultural biotechnology. Your support will help us in our mission to feed the world with knowledge. You can help by donating as little as $10.
See more articles:

News from Around the World

Research Highlights

Plant Breeding Innovations

Beyond Crop Biotech

From the BICs

Announcements

Resources


Read the latest:


Subscribe to CBU: