British Crop Protection Council Challenges Green Alliance's Opposition to Glyphosate and GM Crops
May 25, 2016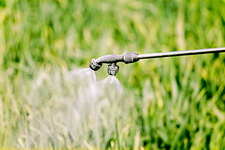 The EU Standing Committee on Plants, Animals, Food and Feed continues to be deadlocked over the renewal of licences for glyphosate use, which will expire on June 30, 2016, unless extended. The Green Alliance, composed of 46 Members in the European Parliament (MEP), is opposing the renewal.
The Alliance's concern is that the opinion of the European Food Safety Authority (EFSA) on glyphosate as unlikely to cause cancer in humans is flawed, since it was based on unpublished regulatory studies (which the industry has offered to make available).
Dr. Colin Ruscoe, Chairman of British Crop Production Council, has contacted Keith Taylor, Green MEP for SE England, to challenge this stance, saying that EFSA's conclusions were based on studies that are already comprehensively reviewed by EU regulators, which considered risk as well as intrinsic hazard.
The BCPC also challenges the Alliance's opposition to GM (and associated) technologies. Dr. Ruscoe cites the recent US Academy of Sciences, Engineering and Medicine report that covers 900 studies over three decades, and found no evidence of adverse effects of GM foods on human health or the environment. "Given this report, I would like to know how the Alliance can continue to justify its ideological opposition to genetic modification of crops," says Dr. Ruscoe.
For more details, and to read the full text of the BCPC's letter to the Green Alliance, go to the BCPC website.
Biotech Updates is a weekly newsletter of ISAAA, a not-for-profit organization. It is distributed for free to over 22,000 subscribers worldwide to inform them about the key developments in biosciences, especially in biotechnology. Your support will help us in our mission to feed the world with knowledge. You can help by donating as little as $10.