Philippine Academician Highlights Positive Consequences of the SC Ruling
March 9, 2016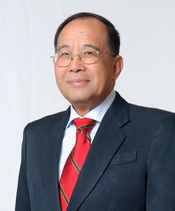 Noted Filipino scientist, academician and chair of the Coalition for Agriculture Modernization in the Philippines (CAMP) Dr. Emil Q. Javier opined that "the misfortune of the SC decision is turning out to be a blessing in disguise", in an article published in the Manila Bulletin. The SC decision issued in December 2015 permanently stopped the further field testing of the insect resistant GM eggplant and declared null and void the DA AO8 that temporarily halted further research, cultivation, importation and direct use as human food and animal feed of all GM products until a new issuance is put in place to correct the alleged shortcomings of the administrative order.
Dr. Javier explained the four fortuitous, but albeit positive consequences associated with the misfortunate issuance of the SC decision. First, it heightened public awareness of the science and benefits of genetically modified organisms and products, noting also that GM corn and soybean have been globally cultivated, imported, and used for food and feed safely for 20 years. Second, a unanimous outcry was heard from Filipino scientists based in the Philippines and abroad explaining why the SC erred big time in this matter, simultaneously realizing that the science community have to do a better job of public information of the advances in science and technology. Third, the agribusiness corporations and small farmers upon realizing the negative impact of the SC decision on local supply of corn and soybean for food and feed, food price hike, as well as environmental impact of using the conventional technology, came together to protest the SC ruling through various statements and press releases. Fourth, the five executive departments led by DOST Secretary Mario G. Montejo moved expeditiously to draft in a record time of three months a Joint Departmental Circular (interdepartment, JDC) to replace DA AO8 as required.
The JDC, signed recently by the five secretaries addressed transparency, meaningful participation of stakeholders as well as the strict adherence to the application by DENR of the legislation on environment impact assessment system (EIA).
For details of the article, see Manila Bulletin_Fortune and Misfortune
Biotech Updates is a weekly newsletter of ISAAA, a not-for-profit organization. It is distributed for free to over 22,000 subscribers worldwide to inform them about the key developments in biosciences, especially in biotechnology. Your support will help us in our mission to feed the world with knowledge. You can help by donating as little as $10.