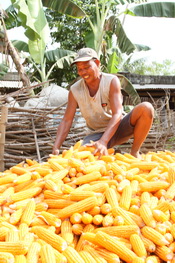 The Joint Department Circular (JDC) titled Rules and Regulations for the Research and Development, Handling and Use, Transboundary Movement, Release into the Environment, and Management of Genetically-Modified Plant and Plant Products Derived from the Use of Modern Biotechnology was finally approved and signed by the secretaries of the Philippine government's Departments of Agriculture (DA), Science and Technology (DOST), Environment and Natural Resources (DENR), Health (DOH), and Interior and Local Government (DILG) as of March 7, 2016. The JDC was drafted in response to the nullification of the DA Administrative Order No. 8 by the Supreme Court last December 8, 2015. It was the product of five multisectoral public consultations held by the National Committee on Biosafety of the Philippines (NCBP) in January-February 2016 in Cagayan De Oro City, Cebu City, and Quezon City, where stakeholders from the academe, farmers, industry, and civil society organizations participated. Comments from stakeholders were also solicited through the NCBP website.
Philippine Academician Highlights Positive Consequences of the SC Ruling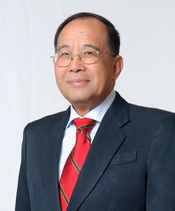 Noted Filipino scientist, academician and chair of the Coalition for Agriculture Modernization in the Philippines (CAMP) Dr. Emil Q. Javier opined that "the misfortune of the SC decision is turning out to be a blessing in disguise", in an article published in the Manila Bulletin. The SC decision issued in December 2015 permanently stopped the further field testing of the insect resistant GM eggplant and declared null and void the DA AO8 that temporarily halted further research, cultivation, importation and direct use as human food and animal feed of all GM products until a new issuance is put in place to correct the alleged shortcomings of the administrative order.
Scientists from the Citrus Research and Education Center at the University of Florida have genetically modified a lime containing some similar genetic factors that are expressed in grape skin and blood orange pulp. These modified Mexican limes have a protein that induces anthocyanin biosynthesis, causing the limes to develop a range of colors in the pulp from dark purple to fuchsia.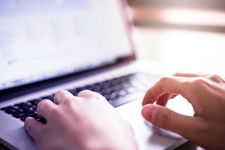 Genestack, developer of next generation enterprise platform for genomics research and development, together with Rothamsted Research, will make new tools for agri-genomics available on its platform. The tools, which are being developed at Rothamsted Research, will help scientists apply high-throughput bioinformatics technologies to accelerate crop breeding and crop improvement research.

A biweekly update on gene editing research, regulations, and impact
produced by ISAAA Inc.

A monthly update on gene drive research and development provided by ISAAA in collaboration with the Outreach Network for Gene Drive Research
Biotech Updates is a weekly newsletter of ISAAA, a not-for-profit organization. It is distributed for free to over 22,000 subscribers worldwide to inform them about the key developments in biosciences, especially in biotechnology. Your support will help us in our mission to feed the world with knowledge. You can help by donating as little as $10.