Folate Biofortified Rice Could Prevent Birth Defects
May 6, 2015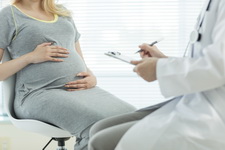 Folate biofortified rice (FBR) could help decrease birth defects, according to a new study of Ghent University in Belgium and Liaoning Academy of Agricultural Sciences in China.
About 50-70 percent of all neural tube defects are attributed to maternal folate deficiency. The researchers suggest that the FBR they have developed could be one of the solutions to this health concern, particularly in Balrampur, India and Shanxi, China, where there is prevalent folate deficiency.
In their study, the researchers used Disability-Adjusted Life Year (DALY), which is the standard metric of the World Health Organization. DALY reflects the sum of Years of Life Lost (YLL), a measure of premature mortality, in addition to the Years Lost due to Disability (YLD), which accounts for both morbidity and mortality for those with health problems. By the team's count, folate biofortification could eliminate between 29 and 111 DALYs per year in Balrampur per 1,000 births and between 47 and 104 DALYs in Shanxi.
Read more at Genetic Literacy Project and Ghent University.
The Crop Biotech Update is a weekly newsletter of ISAAA, a not-for-profit organization. The CBU is distributed for free to over 23,000 subscribers worldwide to inform them about the key developments in biosciences, especially in agricultural biotechnology. Your support will help us in our mission to feed the world with knowledge. You can help by donating as little as $10.
See more articles:

News from Around the World

Research Highlights

Beyond Crop Biotech

From the BICs


Read the latest:


Subscribe to CBU: