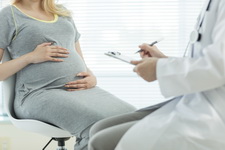 Folate biofortified rice (FBR) could help decrease birth defects, according to a new study of Ghent University in Belgium and Liaoning Academy of Agricultural Sciences in China.
More than thirty stakeholders from Kenya, mainly farmers, participated in a one week study tour to South Africa from April 19-23, 2015. The objective of the visit is to showcase to the Kenyan farmers how farmers in South Africa have adopted useful technologies that address their challenges.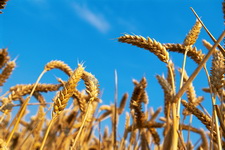 Dr. Rachid Lahlali from the Canadian Light Source (CLS), together with a research team from the CLS, National Research Council Canada, University of Saskatchewan, and Agriculture and Agri-Food Canada used the synchrotron to image both healthy and infected wheat spikes and florets to understand the development and progression of the Fusarium head blight disease.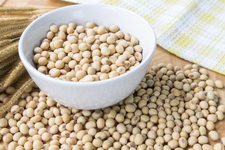 University of Arizona scientists Monica Schmidt and Eliot Herman and University of Illinois scientist Theodore Hymowitz have created a new soybean with significantly reduced levels of three key proteins responsible for both its allergenic and anti-nutritional effects. Herman and his colleagues at the U.S. Department of Agriculture have identified in 2003 that P34 is soybean's key allergen.
NEWS FROM AROUND THE WORLD

RESEARCH HIGHLIGHTS

News Archive | Translations

A biweekly update on genome editing research, regulations, and impact
produced by ISAAA Inc.

A monthly update on gene drive research and development provided by ISAAA in collaboration with the Outreach Network for Gene Drive Research
The Crop Biotech Update is a weekly newsletter of ISAAA, a not-for-profit organization. The CBU is distributed for free to over 23,000 subscribers worldwide to inform them about the key developments in biosciences, especially in agricultural biotechnology. Your support will help us in our mission to feed the world with knowledge. You can help by donating as little as $10.