Regional Training on Utilization of Molecular Markers in Egypt
September 24, 2014
A five days' workshop entitled "Utilization of Molecular Markers for PGRFA Characterization and Pre-Breeding for Climate Changes" was held on August 31 to September 4, 2014. The workshop was held under the auspices of his Excellency Professor Adel Elbeltagy, the Minister of Agriculture and Land reclamation. In her speech, Prof. Hanaiya Elitriby, Director, National Gene Band in Egypt addressed the importance of biodiversity in the world of changing climate, to increase the production and productivity and to increase food security, "The more diversity, the more option will be available to face climate changes". Dr. Mohamed El-Ansary, FAO stressed the importance of developing new varieties with improved quality and quantity to face tomorrow's challenges. Prof. Sherin Assem, Director of AGERI stressed the importance of the new technologies to develop new varieties with improved characteristics and the importance of cooperation between Gene Bank and Research Institutes for improving agriculture worldwide.
The workshop was attended by 20 participants from Yamane, Lebanon, Iran, Jordan, Bahrain, Emirates, and Egypt. The training also provided information on the following topics: types and applications of molecular markers; genotyping using linkage mapping, allelic size data and binary data; sequencing technologies for automated AFLP; mapping and QTL; statistical and bioinformatics methods for measuring genetic diversity; marker assisted selection; and TILLING and EcoTILLING for detection of natural mutations in individuals and for population genetics analysis in crops.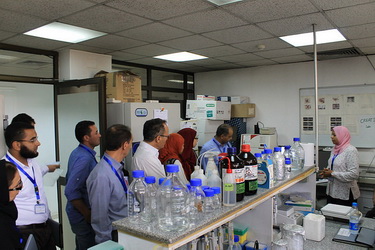 For the opening video visit https://www.youtube.com/watch?v=gHiqTA2iTZ0. For more information on biotech in Egypt, contact naglaa_a@hotmail.com or visit www.e-bic.net.
Biotech Updates is a weekly newsletter of ISAAA, a not-for-profit organization. It is distributed for free to over 22,000 subscribers worldwide to inform them about the key developments in biosciences, especially in biotechnology. Your support will help us in our mission to feed the world with knowledge. You can help by donating as little as $10.
See more articles:

News from Around the World

Research Highlights

From the BICs

Announcements


Read the latest:


Subscribe to BU: