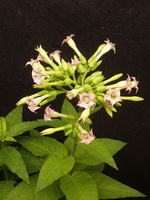 The second of three major steps needed in turbocharging photosynthesis in crops such as wheat and rice was completed by researchers from Cornell University in the United States, and Rothamsted Research in the United Kingdom. The team, led by Myat Lin in Cornell and Alessandro Occhialini in Rothamsted, successfully transferred genes from cyanobacteria into tobacco plants. The genes allow the plant to produce a more efficient enzyme for converting carbon dioxide from the atmosphere into sugars and other carbohydrates, something that could boost yields by around 36 to 60 percent.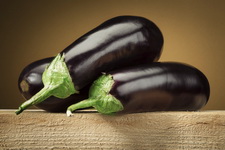 Researchers from Japan's Kazusa DNA Research Institute and National Agriculture and Food Research Organization (NARO) Institute of Vegetable and Tea Science (NIVTS) report for the first time the completed genome sequence of eggplant (Solanum melongena L.).
USDA Allows Commercial Planting of Dow AgroSciences' Enlist™ Corn, Soybean Traits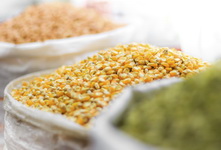 The US Department of Agriculture (USDA) has given the final approval to Dow AgroSciences' Enlist™ corn and soybean traits in the United States. The Enlist traits are part of the Enlist™ Weed Control System, a new trait and herbicide technology that seeks to control herbicide resistant weeds. The approval applies to the Enlist corn, Enlist soybean and Enlist E3™ soybean traits. The company now awaits registration of Enlist Duo™ herbicide with the Environmental Protection Agency (EPA), the companion herbicide to the Enlist traits.

A biweekly update on gene editing research, regulations, and impact
produced by ISAAA Inc.

A monthly update on gene drive research and development provided by ISAAA in collaboration with the Outreach Network for Gene Drive Research
Biotech Updates is a weekly newsletter of ISAAA, a not-for-profit organization. It is distributed for free to over 22,000 subscribers worldwide to inform them about the key developments in biosciences, especially in biotechnology. Your support will help us in our mission to feed the world with knowledge. You can help by donating as little as $10.