Experts Tackle Importance of GM Crops Commercialization in Beijing
Over 150 stakeholders from government, universities, research institutions, local and international companies, and 13 traditional and online media practitioners participated in the Crop Biological Breeding Industrialization Seminar 2018 co-organized by the Chinese Society of Biotechnology, Chinese Society of Plant Physiology and Molecular Biology, the Crop Science Society of China, China Society of Plant Protection, Chinese Society of Agri-biotechnology, and ISAAA at the Chinese Academy of Agricultural Sciences (CAAS) in Beijing, China on July 11, 2018.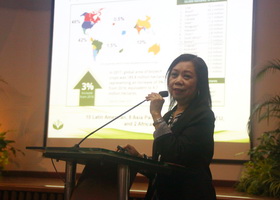 Science and economics merged during The Economics of Biotech Crops: A Symposium to Promote Economic and Financial Literacy symposium held on July 17, 2018 at the SEARCA Umali Auditorium, Los Baños, Laguna, Philippines.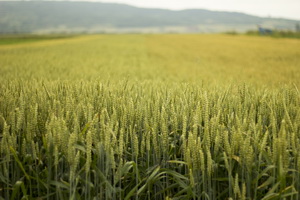 Australia's Office of the Gene Technology Regulator (OGTR) has issued a license to the Commonwealth Scientific and Industrial Research Organisation (CSIRO) authorizing the field trials of wheat genetically modified (GM) for rust disease resistance. The field trials for License Application DIR 162 will be carried out between September 2018 to September 2023 with the proposed locations at Ginninderra Experiment Station in the Australian Capital Territory (ACT) and Boorowa Agricultural Research Station, Shire of Boorowa in New South Wales for up to 1 hectare per year.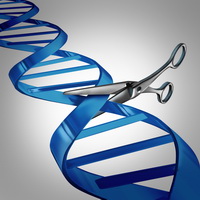 The CRISPR-Cas9 system has been widely used for inducing targeted mutations in a variety of species. In Arabidopsis, CRISPR relies on the edited cells where the Cas9 protein does its activity to obtain heritable and stable mutated lines. Fudan University researchers designed an improved CRISPR-Cas9 system, named MSC (meiocyte-specific CRISPR-Cas9) system. In this system, the Cas9 expression is driven by an experimentally approved meiocyte-specific promoter.

A biweekly update on genome editing research, regulations, and impact
produced by ISAAA Inc.

A monthly update on gene drive research and development provided by ISAAA in collaboration with the Outreach Network for Gene Drive Research
GM APPROVAL UPDATES
Brazil approved the wheat event HB4 for commercial cultivation.
The Philippines approved the eggplant event EE-1 for cultivation
The USA approved the canola event MON94100 for food and feed.
Nigeria approved the wheat event HB4 for food and feed.
The USA approved the corn event MON87429 for food and feed.

Ghana approved the cowpea event AAT709A for food, feed, and cultivation.
Biotech Updates is a weekly newsletter of ISAAA, a not-for-profit organization. It is distributed for free to over 22,000 subscribers worldwide to inform them about the key developments in biosciences, especially in biotechnology. Your support will help us in our mission to feed the world with knowledge. You can help by donating as little as $10.