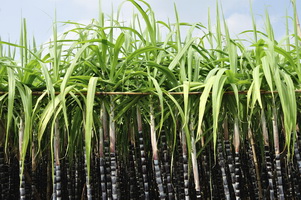 On June 8, 2017, Brazil's Comissão Técnica Nacional de Biossegurança (CTNBio, or National Biosafety Technical Commission) has approved the commercial use of the first genetically modified (GM) Bt sugarcane (Bt Sugarcane), CTC 20 BT, developed by the Brazilian company Centro de Tecnologia Canavieira (CTC).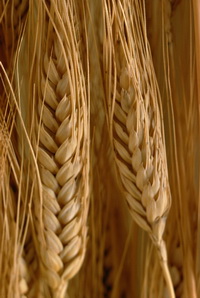 Researchers from Kansas State University have identified a gene that can resist wheat streak mosaic virus. The team identified Wsm3 gene, the third gene known to resist the virus, and the first that can do so at outdoor temperatures of 75 degrees Fahrenheit and higher.
The first two genes known to provide resistance to the virus were Wsm1 (identified by Kansas State University about 25 years ago) and Wsm2 (discovered by researchers at Colorado State University), but these two provide protection in lower temperatures only. The researchers hope that the warm-weather friendly Wsm3, used in combination with Wsm1 or Wsm2, could become part of a breeding mix that can give farmers much-needed relief.
Wheat streak mosaic virus causes severe yield losses, and in extreme cases, the crop cannot be harvested.
For more information, read the article at K-State Research and Extension News.

A biweekly update on genome editing research, regulations, and impact
produced by ISAAA Inc.

A monthly update on gene drive research and development provided by ISAAA in collaboration with the Outreach Network for Gene Drive Research
GM APPROVAL UPDATES
Brazil approved the wheat event HB4 for commercial cultivation.
The Philippines approved the eggplant event EE-1 for cultivation
The USA approved the canola event MON94100 for food and feed.
Nigeria approved the wheat event HB4 for food and feed.
The USA approved the corn event MON87429 for food and feed.

Ghana approved the cowpea event AAT709A for food, feed, and cultivation.
Biotech Updates is a weekly newsletter of ISAAA, a not-for-profit organization. It is distributed for free to over 22,000 subscribers worldwide to inform them about the key developments in biosciences, especially in biotechnology. Your support will help us in our mission to feed the world with knowledge. You can help by donating as little as $10.