The Public Research and Regulation Initiative (PRRI) and EuropaBio organized a seminar entitled Unshackling Innovation: Will Europe block or enable GM crops? at the European Parliament in Brussels, Belgium on September 27, 2016 to discuss concerns on genetically modified (GM) crops.

The United States Congress has ratified the historic International Treaty on Plant Genetic Resources for Food and Agriculture ("The Treaty") to strengthen American agriculture and enhance global food security.
Gene Replacements and Insertions in Rice via Intron-Targeting CRISPR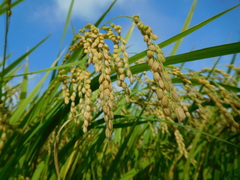 Sequence-specific nucleases have been exploited to create targeted gene knockouts in various plants. However, replacing a fragment and even obtaining gene insertions at specific loci in plant genomes remain challenging. Chinese Academy of Sciences' Jun Li, along with a group of researchers, describes an efficient intron-mediated site-specific gene replacement and insertion that generate mutations using non-homologous end joining (NHEJ) using CRISPR/Cas9.

A biweekly update on gene editing research, regulations, and impact
produced by ISAAA Inc.

A monthly update on gene drive research and development provided by ISAAA in collaboration with the Outreach Network for Gene Drive Research
Biotech Updates is a weekly newsletter of ISAAA, a not-for-profit organization. It is distributed for free to over 22,000 subscribers worldwide to inform them about the key developments in biosciences, especially in biotechnology. Your support will help us in our mission to feed the world with knowledge. You can help by donating as little as $10.