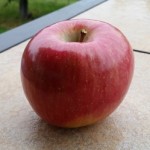 Arctic Fuji apple with nonbrowing characteristic is now commercially approved in the U.S., according to Okanagan Specialty Fruits, Inc. (OSF). This new apple variety is just like other conventional Fuji apples sold in the market, but it resists browning when the flesh is cut and exposed to air. Thus, the new trait displaces the need for preservatives. This nonbrowning trait has been introduced initially in other apple varieties (Arctic Golden and Arctic Granny) which were approved for commercial use in the U.S. in 2015.
U.S. Government Updates Federal Regulatory Policy for Biotechnology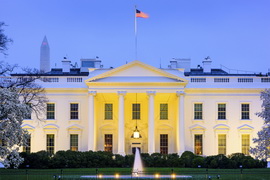 In September 16, 2016, the United States Federal Government took an important step in ensuring public confidence in their regulatory system for products of biotechnology, and to improve the transparency, predictability, coordination, and efficiency of the system. The U.S. Environmental Protection Agency, U.S. Food and Drug Administration, and U.S. Department of Agriculture released two documents to modernize the Federal regulatory system for biotechnology products.
ISU Scientists Review Status of Genome-Edited Crops Regulation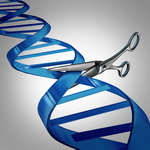 Genome editing with engineered nucleases (GEEN) is an efficient tool for rapidly developing useful novel phenotypes. These techniques generate phenotypes indistinguishable from those developed through conventional mutagenesis and, thus, do not fit the definition of genetically modified organisms. A team led by Jeffrey D. Wolt from Iowa State University, reviewed the regulation of the products of GEEN.
The vagueness of the regulatory procedures of genome editing techniques is critical to their use in the development of useful traits. Continued regulatory focus on the process used rather than the novel phenotype developed results in confusion of regulators, product developers, and the public.
Success in advancing GEEN and related technologies for crop improvement will be limited if public views and regulatory response continues to be captured within the theme of GMOs. The focus of regulators must be on the plant trait, as it is the appropriate criteria for assessment of these crops.
Although progress is being made by regulators in drafting approaches in the application of genome editing for crop improvement, the review team believes that product-based criteria for regulation of new breeding technologies must still materialize.
For more information, read the article in Plant Biotechnology Journal.

A biweekly update on gene editing research, regulations, and impact
produced by ISAAA Inc.

A monthly update on gene drive research and development provided by ISAAA in collaboration with the Outreach Network for Gene Drive Research
Biotech Updates is a weekly newsletter of ISAAA, a not-for-profit organization. It is distributed for free to over 22,000 subscribers worldwide to inform them about the key developments in biosciences, especially in biotechnology. Your support will help us in our mission to feed the world with knowledge. You can help by donating as little as $10.