Broad Institute Researchers Present CRISPR-based SHERLOCK Platform
June 26, 2019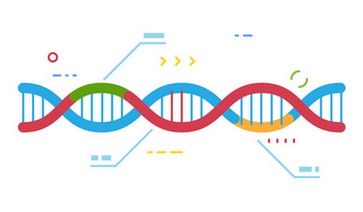 Researchers from the Broad Institute have developed SHERLOCK technology, a new CRISPR-based platform that is rapid and portable and enables the detection and quantification of plant genes for a variety of agricultural applications.
The researchers present SHERLOCK in the paper "Nucleic Acid Detection of Plant Genes Using CRISPR-Cas13" in The CRISPR Journal. The platform overcomes many of the limitations of current nucleic acid detection systems and provides single-molecule sensitivity and single-nucleotide specificity with high multiplexing capability.
In the paper, the researchers describe how the refined CRISPR-based tool SHERLOCK was applied for the first time in plants. SHERLOCK has the potential to be an important tool in agriculture for the rapid detection of pathogens or pests and in plant breeding. It is easy to use, portable and field-ready, and low cost. It can generate a fluorescent or colorimetric readout when Cas13 recognizes the target nucleic acid sequence.
For more details, read the news release in Mary Ann Liebert, Inc.
Biotech Updates is a weekly newsletter of ISAAA, a not-for-profit organization. It is distributed for free to over 22,000 subscribers worldwide to inform them about the key developments in biosciences, especially in biotechnology. Your support will help us in our mission to feed the world with knowledge. You can help by donating as little as $10.