Non-Browning GreenVenus™ Romaine Lettuce Advances to Commercial Trials in the US
June 26, 2019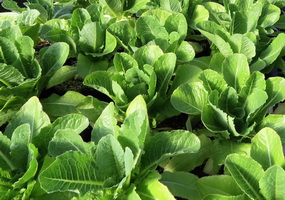 Intrexon Corporation has announced that their Non-Browning GreenVenus™ Romaine lettuce is advancing to commercial trials. Data from commercial indoor production showed that GreenVenus™ has improved shelf life up to 2 weeks and has no tip burn. GreenVenus™ has been assessed by the United States Department of Agriculture (USDA) and is not to be subject to regulation under 7CFR Part 340 for plants altered or produced through genetic engineering. GreenVenus™ will also help in reducing food waste.
Sekhar Boddupalli, President of Intrexon's Ag Biotech Division said, "We are pleased to rapidly advance our GreenVenus™ lettuce with improved marketable yield and shelf life from concept to commercial trials within 2 years."
It is estimated that ~US$3.3 billion worth of lettuce is lost due to waste each year, half of which is Romaine. GreenVenus™ non-browning lettuce will allow for more flexibility in production, processing, shipping, and storage to help reduce food waste.
For more details, read the news article from Intrexon.
Biotech Updates is a weekly newsletter of ISAAA, a not-for-profit organization. It is distributed for free to over 22,000 subscribers worldwide to inform them about the key developments in biosciences, especially in biotechnology. Your support will help us in our mission to feed the world with knowledge. You can help by donating as little as $10.