New Chocolate has Its Own Pro-GMO Label to Promote GMO Farming
February 13, 2019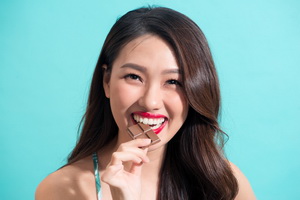 Newly-released brand Ethos Chocolate has a line-up of irresistible chocolates that proudly bears a pro-GMO label. The brand boasts of its new label and aims to promote GMO farming as a sustainable solution to save the cacao tree, which scientists predict will be extinct as early as 2030 due to climate change and plant disease.
Ethos Chocolate is produced by SPAGnVOLA, a single-estate artisanal chocolatiers and family-run cacao farm in the Dominican Republic. They feature four kinds of chocolates, each one representing a fruit associated with a GMO success story. These are: (1) The Optimist, representing the cacao tree and the international initiative to save it through GMO farming; (2) The Survivor, representing the Rainbow Papaya that saved Hawaii's papaya industry in the late '90s; (3) The Trendsetter, representing the Arctic Apple© whose breakthrough technology allowed apples to stay appetizing even when sliced or bruised; and (4) The Hero, representing the orange which, like the cacao, is endangered by plant disease. But through research, a new variety is being developed to save the Florida staple fruit through GMO farming.
Read more about these enticing chocolates in A Fresh Look and Well and Good.
Biotech Updates is a weekly newsletter of ISAAA, a not-for-profit organization. It is distributed for free to over 22,000 subscribers worldwide to inform them about the key developments in biosciences, especially in biotechnology. Your support will help us in our mission to feed the world with knowledge. You can help by donating as little as $10.