Chinese Agri Ministry Approves Import of 5 GM Crops
January 9, 2019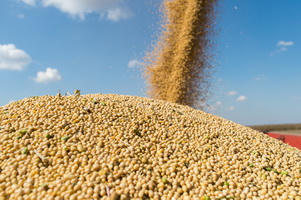 The Ministry of Agriculture and Rural Affairs of China approved five genetically modified (GM) crops for importation. These GM crops are RF3 canola, originally developed by Bayer and now owned by BASF, Monsanto's glyphosate-tolerant MON 88302 canola, DuPont Pioneer DP4114 corn, Syngenta's SYHT0H2 soybean and Dow AgroSciences' DAS-44406-6 soybean. China had not released approvals for GM crops since July 2017.
The new GM crop event approvals were released after Chinese and U.S. officials had a meeting in Beijing on January 7 for the first face-to-face talks since U.S. President Donald Trump and Chinese President Xi Jinping agreed in December to a 90-day truce in a trade war that has affected global markets.
The agri ministry also extended the import approvals for 26 other GM crops by three more years.
Read more from the Genetic Literacy Project.
Biotech Updates is a weekly newsletter of ISAAA, a not-for-profit organization. It is distributed for free to over 22,000 subscribers worldwide to inform them about the key developments in biosciences, especially in biotechnology. Your support will help us in our mission to feed the world with knowledge. You can help by donating as little as $10.