USDA: No GMOs Detected, No Labeling
January 9, 2019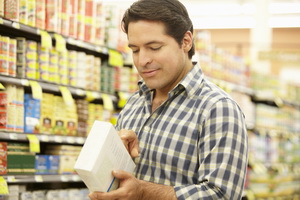 The United States Department of Agriculture (USDA) through Secretary Sonny Perdue announced the National Bioengineered Food Disclosure Standard on December 20, 2018. The National Bioengineered Food Disclosure Law, passed by Congress in July 2016, directed USDA to establish this national mandatory standard for disclosing foods that are or may be bioengineered (BE).
The Standard defines bioengineered foods as those that contain detectable genetic material that has been modified through certain lab techniques and cannot be created through conventional breeding or found in nature. In the Standard's definition of bioengineered food, several studies were cited about refined food products and ingredients and state that "If the genetic material is not detected, then it is not possible to conclude that the food product or ingredient contains modified genetic material. Thus, based on the available scientific evidence, refined beet and cane sugar, high fructose corn syrup, degummed refined vegetable oils and various other refined ingredients are unlikely to require BE food disclosure because the conditions of processing serve effectively to degrade or eliminate the DNA that was initially present in the raw agricultural commodity."
The Standard will be implemented on January 1, 2020, except for small food manufacturers, whose implementation date is January 1, 2021. The mandatory compliance date is January 1, 2022. Regulated entities may voluntarily comply with the Standard until December 31, 2021.
For more details, read the BE Disclosure and Labeling, including the Rulemaking Documents.
Biotech Updates is a weekly newsletter of ISAAA, a not-for-profit organization. It is distributed for free to over 22,000 subscribers worldwide to inform them about the key developments in biosciences, especially in biotechnology. Your support will help us in our mission to feed the world with knowledge. You can help by donating as little as $10.