USDA FAS-GAIN Reports Advancement of Agri-biotech in Bangladesh
February 14, 2018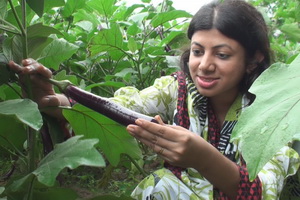 The USDA FAS Global Agricultural Information Network released updates on the status of agricultural biotechnology in Bangladesh. According to the report, biotech research is advancing moderately in Bangladesh particularly in several crops with support from policymakers, regulators, and development partners.
The country's objective is to ensure food security and safety through development of biotech and abiotic stress tolerant crops with lower production costs. This supportive stance of the government creates a positive impact towards research, encouraging scientists to develop new varieties using biotechnology. The regulatory system is consistently adjusting to keep pace with biotech research and development, and to speed up the commercialization of GM products.
Download the report for more details.
Biotech Updates is a weekly newsletter of ISAAA, a not-for-profit organization. It is distributed for free to over 22,000 subscribers worldwide to inform them about the key developments in biosciences, especially in biotechnology. Your support will help us in our mission to feed the world with knowledge. You can help by donating as little as $10.