Rice Gene Makes Maize Productive; To Do the Same for Other Crops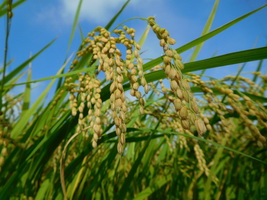 In field trials three years ago, biotechnologists showed that they could increase maize productivity by introducing a rice gene into the plant that regulated the accumulation of sucrose in kernels, which also led to more kernels per maize plant. This promising technique is set to do the same for other crops, including wheat and rice.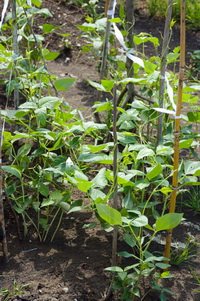 In Nigeria, local seed companies have a strategic role to play in the multiplication and distribution of seeds to farmers when GM seeds become available in the market. This was according to Dr. Rose Gidado, assistant director of the National Biotechnology Development Agency (NABDA).
Scientists Study the Function of OsPT4 in Arsenic Uptake in Rice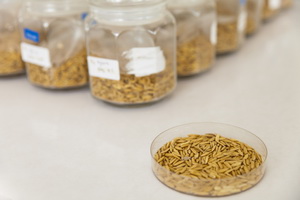 Arsenic (As) is toxic to organisms, and elevated As accumulation in rice (Oryza sativa) grain poses a significant health risk to humans. The predominant form of As in soil under aerobic conditions is As(V). Rice roots take up As(V) by phosphate (Pi) transporters, such as OsPT1 and OsPT8. Ying Ye from Huazhong Agricultural University in China investigated the contribution of OsPT4 on rice As(V) uptake and transport.

A biweekly update on gene editing research, regulations, and impact
produced by ISAAA Inc.

A monthly update on gene drive research and development provided by ISAAA in collaboration with the Outreach Network for Gene Drive Research
Biotech Updates is a weekly newsletter of ISAAA, a not-for-profit organization. It is distributed for free to over 22,000 subscribers worldwide to inform them about the key developments in biosciences, especially in biotechnology. Your support will help us in our mission to feed the world with knowledge. You can help by donating as little as $10.