NAM Adopts Resolution Supporting Biotechnology
September 13, 2017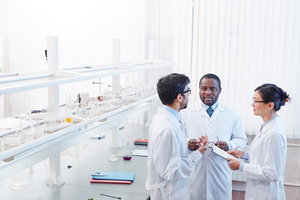 The Non-Aligned Movement scientists acknowledged the importance of biotechnology during the technical meeting on Science and Technology in Zimbabwe on August 22-24, 2017. The meeting focused on its theme "Driving Value Addition and Beneficiation" with participating experts from Cuba, Egypt, Gambia, India, Indonesia, Kenya, Malaysia, Mauritius, Myanmar, Nepal, Nigeria, South Africa, Sri Lanka, Sudan, Tanzania, Togo, Zambia, and Zimbabwe.
Zibabwean biochemist, Prof. Christopher Chetsanga, said in his keynote message that GMOs are safe for human consumption citing the US as an example of a country where biotech products have been consumed for over 20 years.
"Most African countries still fail to take full advantage of biotechnology in agriculture and industry...There are continuing false rumors about GMOs being health hazards to humans. I worked extensively with GMOs when I was working as a professor in the US...There has not been any report of people's health being harmed by these new GMO products," he stressed.
A new resolution on biotechnology was adopted during the meeting. Member states of NAM were encouraged to invest more in scientific research to maximize the potential of biotechnology in driving economic progress.
NAM, with 120 member states to date, was established in 1961 with the goal of representing the political, economic and cultural interests of the developing world.
For more details, read the articles from The Southern Times on the technical meeting and the resolution. Visit the NAM S&T website for more information on their scientific areas of priorities.
Biotech Updates is a weekly newsletter of ISAAA, a not-for-profit organization. It is distributed for free to over 22,000 subscribers worldwide to inform them about the key developments in biosciences, especially in biotechnology. Your support will help us in our mission to feed the world with knowledge. You can help by donating as little as $10.