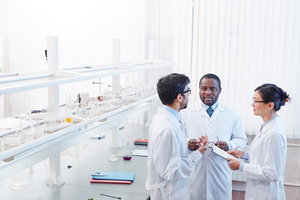 The Non-Aligned Movement scientists acknowledged the importance of biotechnology during the technical meeting on Science and Technology in Zimbabwe on August 22-24, 2017. The meeting focused on its theme "Driving Value Addition and Beneficiation" with participating experts from Cuba, Egypt, Gambia, India, Indonesia, Kenya, Malaysia, Mauritius, Myanmar, Nepal, Nigeria, South Africa, Sri Lanka, Sudan, Tanzania, Togo, Zambia, and Zimbabwe.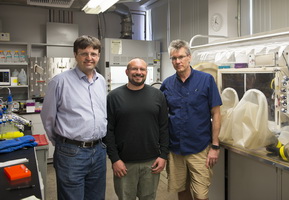 Photosynthesis is one of the most important biological processes in the world. It works by using photosynthetic reaction centers (RC) — specialized membrane proteins — which collect the energy from light and use it to pump electrons across a biological membrane from one cellular electron carrier to another, resulting in the conversion of electromagnetic into chemical energy, which can be used by organisms.
CRISPR-Cas9-Mediated Mutagenesis of SlMAPK3 Reduces Drought Tolerance in Tomato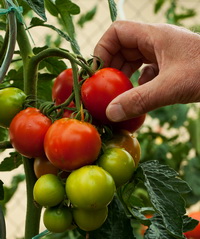 Drought stress is one of the most destructive environmental factors that affect tomato plants. Mitogen-activated protein kinases (MAPKs) are important signaling molecules that respond to drought stress in plants. Liu Wang from the American Chemical Society studied the gene SlMAPK3, which is induced by drought stress. The team also used the CRISPR-Cas9 system to generate loss-of-function slmapk3 mutants.
NEWS FROM AROUND THE WORLD

PLANT

RESEARCH HIGHLIGHTS

News Archive | Translations

A biweekly update on gene editing research, regulations, and impact
produced by ISAAA Inc.

A monthly update on gene drive research and development provided by ISAAA in collaboration with the Outreach Network for Gene Drive Research
Biotech Updates is a weekly newsletter of ISAAA, a not-for-profit organization. It is distributed for free to over 22,000 subscribers worldwide to inform them about the key developments in biosciences, especially in biotechnology. Your support will help us in our mission to feed the world with knowledge. You can help by donating as little as $10.