Governments to Integrate Biodiversity Conservation Across Agri Sectors
January 11, 2017
Governments from 167 countries have signified that protecting biodiversity across all agricultural sectors is vital to attain sustainable development including food security and addressing climate change. This transpired during the UN Biodiversity Conference (COP13) which was held in Cancun, Mexico in December 2016.
According to the Conference Declaration, the international community should engage various governmental and economic sectors aside from the environment ministries to protect biodiversity. The governments committed to follow a detailed action plan to mainstream conservation and sustainable use of biodiversity for the well-being of life.
"This is a turning point," said Maria Helena Semedo, FAO Deputy Director-General. "The agriculture sectors and biodiversity have often been regarded as separate and even conflicting concerns, yet they are inextricably connected. Agriculture is by nature a major user of biodiversity, but it also has the potential to contribute to its protection," she added.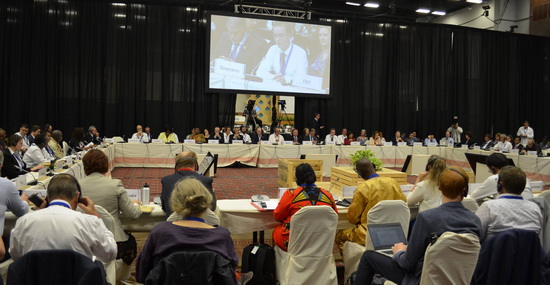 Read the Conference Declaration from the Convention on Biological Diversity (CBD).
The Crop Biotech Update is a weekly newsletter of ISAAA, a not-for-profit organization. The CBU is distributed for free to over 23,000 subscribers worldwide to inform them about the key developments in biosciences, especially in agricultural biotechnology. Your support will help us in our mission to feed the world with knowledge. You can help by donating as little as $10.