Governments to Integrate Biodiversity Conservation Across Agri Sectors
Governments from 167 countries have signified that protecting biodiversity across all agricultural sectors is vital to attain sustainable development including food security and addressing climate change. This transpired during the UN Biodiversity Conference (COP13) which was held in Cancun, Mexico in December 2016.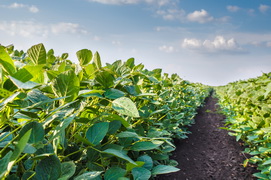 Cuba could start planting biotech soybean and corn on more land by spring of 2017, according to Mario Estrada, director of the Center for Agricultural Research of Genetic Engineering and Biotechnology (CIGB). Estrada said that all tests required by Cuban regulatory bodies have been successfully completed.

A biweekly update on genome editing research, regulations, and impact
produced by ISAAA Inc.

A monthly update on gene drive research and development provided by ISAAA in collaboration with the Outreach Network for Gene Drive Research
The Crop Biotech Update is a weekly newsletter of ISAAA, a not-for-profit organization. The CBU is distributed for free to over 23,000 subscribers worldwide to inform them about the key developments in biosciences, especially in agricultural biotechnology. Your support will help us in our mission to feed the world with knowledge. You can help by donating as little as $10.