Mindanao Farmers and Local Agri Officials Updated on Latest Biosafety Guidelines
October 19, 2016
Filipino farmers, local government constituents, and students and faculty from General Santos City and surrounding municipalities in the southern island group of Mindanao, Philippines took part in the third leg of the series of public briefings on the Joint Department Circular No. 1 (Rules and Regulations for the Research and Development, Handling and Use, Transboundary Movement, Release into the Environment, and Management of Genetically-Modified Plant and Plant Products Derived from the Use of Modern Biotechnology) and symposia on agricultural modernization.
The activity, held on October 12, 2016 in General Santos City, familiarized the stakeholders with the new guidelines which were approved by five government agencies namely the Departments of Agriculture, Science and Technology; Health; Environment and Natural Resources: and Interior and Local Government. It also briefed them on the science, environmental and food safety, and potential socio-economic benefits of modern biotechnology in the Philippines, and introduced the concept of agricultural modernization. Speakers include Dr. Rhodora Aldemita of ISAAA, biotech corn farmer-leader Edwin Paraluman, and president of the Coalition for Agricultural Modernization in the Philippines (CAMP) Dr. Benigno Peczon. Representatives from the five government departments also served as panelists during the open forum where participants clarified their concerns towards the new guidelines.
The activity was organized by the Southeast Asian Regional Center for Graduate Study and Research in Agriculture – Biotechnology Information Center (SEARCA BIC), ISAAA, and CAMP, in collaboration with Mindanao State University.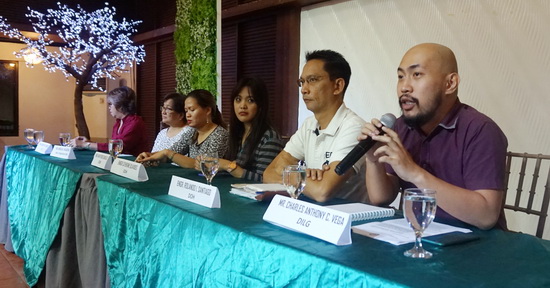 For more information about biotechnology in the Philippines, visit the SEARCA BIC website.
Biotech Updates is a weekly newsletter of ISAAA, a not-for-profit organization. It is distributed for free to over 22,000 subscribers worldwide to inform them about the key developments in biosciences, especially in biotechnology. Your support will help us in our mission to feed the world with knowledge. You can help by donating as little as $10.