Nigeria Signs Biosafety Law, Joins League of Biotech Countries
April 22, 2015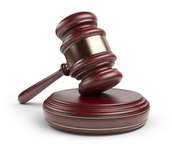 Nigeria has joined the league of biotechnology countries when President Goodluck Jonathan signed the National Biosafety Agency Bill on Monday, April 21, 2015. In the news release signed by the Director-General and Chief Executive Officer of the National Biotechnology Development Agency, Prof. Lucy Jumeyi Ogbadu said that the National Biosafety Act is crucial in the management of modern biotechnology in Nigeria. She said that the Act would create more employment and boost food production if given good attention by government.
The news release also stated that, "The Biosafety Act will provide the legal framework to check the activities of modern biotechnology in the country, as well as the importation of genetically modified (GM) crops in Nigeria, including the provision of an avenue to engage Nigerian scientists/experts from different fields to identify and pursue solutions to our local challenges."
The Biosafety Law also bases the deliberate release of Genetically Modified Organism (GMO) on Advance Informed Agreement (AIA). The signed Law addresses the following:
Offenses and penalty for violation of the act;
Powers to authorize release of GMOs and practice of modern biotechnology activities;
Power to carry out risk assessment/management before the release, handling and use of GMOs;
Covers all genetically modified organisms/Living Modified Organisms (LMOs) and products thereof, including food/feed and processing; and
Socioeconomic consideration in risk assessment.
Biosafety regulation in Africa has rapidly gained momentum as more African Countries approve the use of GMOs. South Africa, Burkina Faso, Ghana, and Egypt have biosafety laws and some are currently cultivating GM crops (South Africa, Sudan, and Burkina Faso). Other countries with biosafety laws include Kenya, Togo, Tanzania, and Mali.
For more details, contact Rose M. Gidado at roxydado91@gmail.com. To know more about agricultural biotechnology in Africa, contact Margaret Karembu at mkarembu@isaaa.org.
Biotech Updates is a weekly newsletter of ISAAA, a not-for-profit organization. It is distributed for free to over 22,000 subscribers worldwide to inform them about the key developments in biosciences, especially in biotechnology. Your support will help us in our mission to feed the world with knowledge. You can help by donating as little as $10.
See more articles:

News from Around the World

Research Highlights

Beyond Crop Biotech


Read the latest:


Subscribe to BU: