Nutrition and Safety Key to Consumer Acceptance of GM Foods
December 3, 2014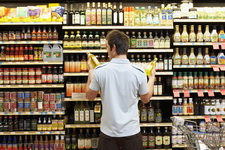 A new research conducted by North Carolina State University (NCSU) and the University of Minnesota (UM) shows that majority of consumers will accept nanotechnology or genetic modification (GM) in foods if the technology enhances the nutrition or improves its safety.
The research was conducted in a nationally representative survey of 1,117 U.S. consumers. Participants answered questions that explored their willingness to purchase foods that contained GM and foods that contained nanotech. The questions also explored the price of the various foods and whether participants would buy foods that contained nanotech or GM tech if the foods had enhanced nutrition, improved taste, improved food safety, or if the production of the food had environmental benefits.
The researchers found that the participants could be broken into four groups:
18% belonged to a group labeled the "new technology rejecters," which would not buy GM or nanotech foods under any circumstances.
19% of participants belonged to a group labeled the "technology averse," which would buy GM or nanotech foods only if those products conveyed food safety benefits.
23% of participants were "price oriented," basing their shopping decisions primarily on the cost of the food – regardless of the presence of GM or nanotech.
40% of participants were "benefit oriented," meaning they would buy GM or nanotech foods if the foods had enhanced nutrition or food safety.
For more information, read the NCSU news release at: http://news.ncsu.edu/2014/12/kuzma-tech-food-2014/.
Biotech Updates is a weekly newsletter of ISAAA, a not-for-profit organization. It is distributed for free to over 22,000 subscribers worldwide to inform them about the key developments in biosciences, especially in biotechnology. Your support will help us in our mission to feed the world with knowledge. You can help by donating as little as $10.
See more articles:

News from Around the World

Research Highlights

Beyond Crop Biotech

From the BICs

Announcements


Read the latest:


Subscribe to BU: