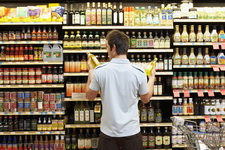 A new research conducted by North Carolina State University (NCSU) and the University of Minnesota (UM) shows that majority of consumers will accept nanotechnology or genetic modification (GM) in foods if the technology enhances the nutrition or improves its safety.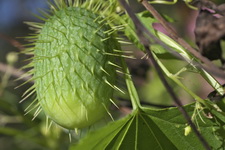 Researchers from the Chinese Academy of Agricultural Sciences and University of California Davis, have identified the genes responsible in the bitter taste in wild cucurbits. The bitter taste observed in wild cucurbits is believed to be a defensive mechanism of the cucurbits against predators, while, in Chinese and Indian medicine, it is believed to be a cure in certain ailments such as liver diseases. By specifically examining wild cucumber, genes responsible for this were revealed.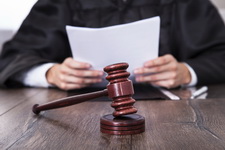 A Hawaii County law banning GM crops is invalid, according to the order issued by U.S. Magistrate Judge Barry Kurren. He's the same magistrate who is handling the lawsuit against Maui's County's new law banning GM crop cultivation. The Hawaii Floriculture and Nursery Association, Hawaii Papaya Industry Association, Big Island Banana Growers Association, Hawaii Cattlemen's Council, Pacific Floral Exchange, Biotechnology Industry Organization, and several farmers filed a lawsuit to invalidate the ordinance that bans the planting and open field testing of GM crops.



Filipino Film Makers Express Views on Biotech thru Short Videos
ISAAA and SEARCA Biotechnology Information Center sought the perspectives of Filipino film makers on the benefits of biotechnology in agriculture through Biotech Shorties, a video-making contest. The winners of the contest were announced during the closing ceremonies of the 10th National Biotechnology Week held at the Main Office of Commission on Higher Education (CHED) in Quezon City, Philippines.

A biweekly update on gene editing research, regulations, and impact
produced by ISAAA Inc.

A monthly update on gene drive research and development provided by ISAAA in collaboration with the Outreach Network for Gene Drive Research
GM APPROVAL UPDATES
Brazil approved the wheat event HB4 for commercial cultivation.
The Philippines approved the eggplant event EE-1 for cultivation
The USA approved the canola event MON94100 for food and feed.
Nigeria approved the wheat event HB4 for food and feed.
The USA approved the corn event MON87429 for food and feed.

Ghana approved the cowpea event AAT709A for food, feed, and cultivation.
Biotech Updates is a weekly newsletter of ISAAA, a not-for-profit organization. It is distributed for free to over 22,000 subscribers worldwide to inform them about the key developments in biosciences, especially in biotechnology. Your support will help us in our mission to feed the world with knowledge. You can help by donating as little as $10.