Bill Gates: GMO Seeds Can Help Farmers Adapt to Climate Change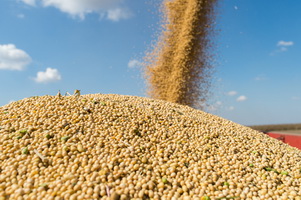 In a conference call during the Global Climate Action Summit held in San Francisco on September 12-14, 2018, Bill Gates, co-chair of the Bill and Melinda Gates Foundation, said that the power of innovation should extend to climate change. Gates believes that innovation will be key to confronting climate change, helping those affected by it, and meeting the growing demand for energy.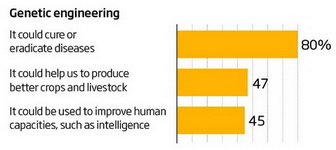 The UK public is well-informed and favors science and technology, however the politicians are ignoring their hopes and fears. This is according to the results of the 2018 New Scientist survey of public attitudes to science, technology, medicine, and environment.
Gene-editing Used to Determine Gene Functions for Wheat Grain Traits
CRISPR-knockout plants for the gene show increased grain size and weight, indicating a negative regulator function for TaGW2. Notably, the gene also affect the phenotype in a dose-dependent manner, that is, plants mutated at two or more genomes show greater change in phenotype than when mutated only at one genome. Using a TILLING population, the researchers further confirm that the gene is a negative regulator for grain size and weight.

A biweekly update on genome editing research, regulations, and impact
produced by ISAAA Inc.

A monthly update on gene drive research and development provided by ISAAA in collaboration with the Outreach Network for Gene Drive Research
GM APPROVAL UPDATES
Brazil approved the wheat event HB4 for commercial cultivation.
The Philippines approved the eggplant event EE-1 for cultivation
The USA approved the canola event MON94100 for food and feed.
Nigeria approved the wheat event HB4 for food and feed.
The USA approved the corn event MON87429 for food and feed.

Ghana approved the cowpea event AAT709A for food, feed, and cultivation.
Biotech Updates is a weekly newsletter of ISAAA, a not-for-profit organization. It is distributed for free to over 22,000 subscribers worldwide to inform them about the key developments in biosciences, especially in biotechnology. Your support will help us in our mission to feed the world with knowledge. You can help by donating as little as $10.