Around 160 participants composed of farmers, members, and officials of selected municipalities in Camarines Sur, and representatives from the academe and non-government organizations were informed on the science of biotechnology, food and environmental safety of genetically modified (GM) crops, biotech products in the pipeline, and the existing biosafety regulatory guidelines in the Philippines during the Biotechnology 101 and Joint Department Circular (JDC) Public Briefing held at Villa Caceres Hotel in Naga City, Camarines Sur on September 26, 2018.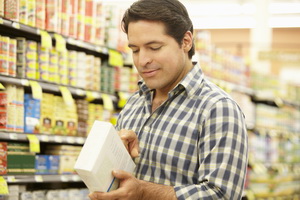 The Information Technology and Innovation Foundation (ITIF), a science and technology think tank, filed a Citizen Petition to the Food and Drug Administration (FDA) to prohibit the use of non-GMO labels. The group claims that the non-GMO label "deceives consumers through false and misleading claims about foods, food ingredients and their health and safety characteristics." ITIF Senior Fellow Val Giddings also said that such labels, initiated by the Non-GMO Project, is an act of misbranding under the law, thus they are calling on the FDA to act against the confusion spread by these false claims.

A biweekly update on gene editing research, regulations, and impact
produced by ISAAA Inc.

A monthly update on gene drive research and development provided by ISAAA in collaboration with the Outreach Network for Gene Drive Research
Biotech Updates is a weekly newsletter of ISAAA, a not-for-profit organization. It is distributed for free to over 22,000 subscribers worldwide to inform them about the key developments in biosciences, especially in biotechnology. Your support will help us in our mission to feed the world with knowledge. You can help by donating as little as $10.