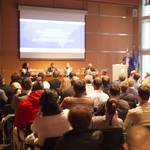 The 7th meeting of the Conference of the Parties serving as the meeting of the Parties to the Cartagena Protocol on Biosafety COP12/COP-MOP 7/COP-MOP 1 will be held in Pyeongchang, Gangwon Province in the Republic of Korea from 29 September to 17 October 2014.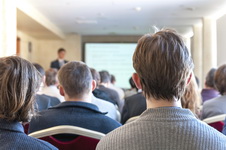 Researchers at North Carolina State University have identified candidate genes and cellular processes believed to control hypersensitive defense response (HR) in corn. Hypersensitive defense is a response by corn plants when they are under pathogen attack, where they sometimes respond by killing their own cells near the site of the attack to thwart further damage from the attacker. This cell sacrifice can cause very small, often microscopic, spots or lesions on the plant.
National Academy of Sciences Conducts First Public Meeting for GE Study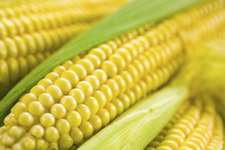 National Academy of Sciences (NAS) of the United States is embarking on a comprehensive study on genetically engineered (GE) crops. The study aims to examine the history of the development and introduction of GE crops in the United States and internationally, including GE crops that were not commercialized, and the experiences of developers and producers of GE crops in different countries. A committee was formed to review available information on GE crops.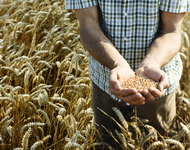 Washington State University (WSU) researchers have discovered "the most famous wheat gene" that can be used to transfer valuable genes from other plants to wheat. The gene, which WSU Professor Kulvinder Gill called Ph1, makes wheat fertile and controls the orderly pairing of wheat chromosomes during reproduction. However, the gene also prevents wheat from breeding with related ancestors.
The Crop Biotech Update is a weekly newsletter of ISAAA, a non-for-profit organization. The CBU is distributed for free to over 23,000 subscribers worldwide to inform them about the key developments in biosciences, especially in agricultural biotechnology. Your support will help us in our mission to feed the world with knowledge. You can help by donating as little as $10.