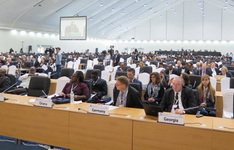 The 7th meeting of the Conference of Parties to the Convention on Biological Diversity, which also serves as the meeting of the Parties to the Cartagena Protocol on Biosafety (COP-MOP7), opened on September 29, 2014 in Pyeongchang, South Korea. Participants of the 5-day meeting include representatives from government, civil society, and industry.
UN FAO Chief: World Needs 'Paradigm Shift' Towards Sustainable Agriculture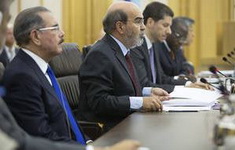 United Nations Food and Agriculture Organization (UN-FAO) Director General José Graziano da Silva is urging support for science-based options to attain global food security. Speaking at the opening of the 24th session of the Committee on Agriculture (COAG) in Rome, da Silva called for a 'paradigm shift' in global attitudes on agriculture, adding that only by decreasing the amounts of agricultural inputs, such as water and chemicals, could the sector move towards a more sustainable and productive long-term path.
No Sign of Health or Nutrition Problems from GMO Livestock Feed, Study Finds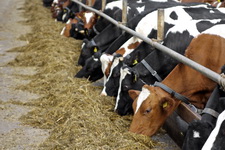 A scientific review article titled "Prevalence and Impacts of Genetically Engineered Feedstuffs on Livestock Population" shows the impact of GM crops as a feed component for animals. This review study is led by Alison Van Eenennaam and Amy Young, animal scientists from the University of California, Davis. The article summarizes the influence of GM crops used as a feed component in the performance and health of animals consuming it from its first introduction in year 1996 up to 2013. Their study also involved examining the livestock feeding studies over 30 years and encompasses about 100 billion animals.

A biweekly update on genome editing research, regulations, and impact
produced by ISAAA Inc.

A monthly update on gene drive research and development provided by ISAAA in collaboration with the Outreach Network for Gene Drive Research
GM APPROVAL UPDATES
Brazil approved the wheat event HB4 for commercial cultivation.
The Philippines approved the eggplant event EE-1 for cultivation
The USA approved the canola event MON94100 for food and feed.
Nigeria approved the wheat event HB4 for food and feed.
The USA approved the corn event MON87429 for food and feed.

Ghana approved the cowpea event AAT709A for food, feed, and cultivation.
Biotech Updates is a weekly newsletter of ISAAA, a not-for-profit organization. It is distributed for free to over 22,000 subscribers worldwide to inform them about the key developments in biosciences, especially in biotechnology. Your support will help us in our mission to feed the world with knowledge. You can help by donating as little as $10.