Asian Food Safety Association Conference Tackles Strategies for Food Security
Various strategies on securing food were highlighted at the 4th International Conference on Food Safety and Food Security organized by the Asian Food Safety Association (AFSA). A range of conventional to modern methods of agriculture research and development were presented by 18 countries during the forum, with the goal of contributing to the achievement of the 2016-2030 United Nations Sustainable Development Goals. It was also the first-time for modern biotechnology to be tackled in the conference.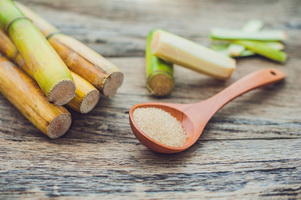 The United States Food and Drug Administration (US FDA) has concluded that raw and refined sugar from genetically engineered insect resistant sugarcane CTC175-A developed by the Centro de Tecnologia Canavieira (CTC) in Brazil are as safe as raw and refined sugar derived from conventional sugarcane varieties.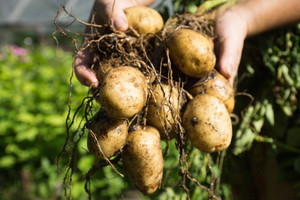 Most tissues in potato (Solanum tuberosum) accumulate steroidal glycoalkaloids (SGAs) α-solanine and α-chaconine. These molecules confer a bitter taste to humans and are toxic to various organisms. Hence, reducing the SGA content in the tubers is requisite for potato breeding. Previous studies suggested that silencing several SGA synthetic genes leads to a decrease in SGAs.

A biweekly update on gene editing research, regulations, and impact
produced by ISAAA Inc.

A monthly update on gene drive research and development provided by ISAAA in collaboration with the Outreach Network for Gene Drive Research
Biotech Updates is a weekly newsletter of ISAAA, a not-for-profit organization. It is distributed for free to over 22,000 subscribers worldwide to inform them about the key developments in biosciences, especially in biotechnology. Your support will help us in our mission to feed the world with knowledge. You can help by donating as little as $10.