Genetically Modified Multi-Nutrient Rice Offers Three Micronutrients Against Malnutrition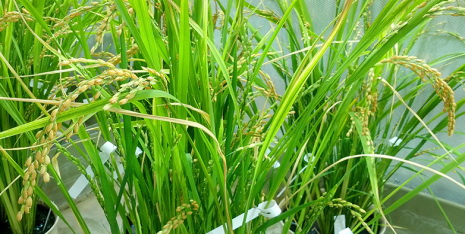 A group of researchers from ETH Zürich led by Navreet Bhullar and her PhD student Simrat Pal Singh have succeeded in genetically modifying a new rice variety that not only has increased levels of the micronutrients iron and zinc in the grains, but also produces beta-carotene, a precursor of vitamin A.
The group's success was the engineering of a gene cassette containing four genes for the micronutrient improvement that could be inserted into the rice genome as a single genetic locus. This allows the iron, zinc, and beta-carotene levels to be simultaneously increased by genetic crosses in rice varieties from different countries, instead of crossing rice lines with the individual micronutrients to reach their improved content in rice grains.
The new multi-nutrient rice lines are still being tested in the greenhouse and analyzed for their micronutrient content. Bhullar hopes that the new rice lines will be tested in the field next year.
For more details, read the ETH News article and the research article in Scientific Reports.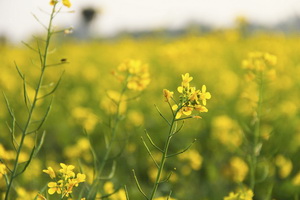 The environment ministry of India has told the Supreme Court that GM mustard has no herbicide tolerant trait and genetically modified crops have a proven history of safe use for more than 20 years.
GM mustard was developed by renowned geneticist Deepak Pental (former vice-chancellor of Delhi University) and his team, with support from the National Dairy Development Board and the Department of Biotechnology, Dhara Mustard Hybrid. It is expected to help farmers increase mustard productivity which has been stagnant for several years. No herbicide tolerance trait was introduced in the variety. However, biotech critics are repeatedly making misleading claims that GM mustard is a herbicide tolerant crop. Thus, the environment ministry released an affidavit stressing that GM mustard is not herbicide tolerant, and that the risk assessment studies showed that the GE crop does not pose any harmful effect to humans or animals.
"Rapeseed /canola (sister crop of mustard) hybrids based on same technology have been a major success in Canada, USA, and Australia … the technology has a proven history of safe use for more than 20 years. There is no report of any proven ill effects whatsoever in the use of this technology," said the environment ministry in its affidavit.
The Genetic Engineering Appraisal Committee (GEAC), the regulator of GM products in India, has recommended the approval of commercial planting of GM mustard on May 11, 2017.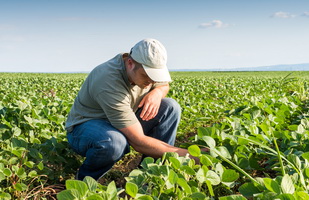 During their August plenary meeting, the National Technical Biosafety Commission (CTNBio) of Brazil has approved a new variety of Bt soybean for planting, human consumption, and animal consumption. In addition to insect resistance, the genetically modified (GM) soybean has tolerance to three herbicides: glyphosate, glufosinate, and dichlorophenoxyacetic acid (2,4-D).
The GM soybean was obtained by crossing the events DAS-81419-2 and DAS-44406-6, and contains two genes for insect resistance (cry1Ac and cry1F) and three for herbicide tolerance (aad-12, 2mepsps and pat).
The technology belongs to Dow AgroSciences, named as Conkesta Enlist E3™, and the first product released by CTNBio that has genes for insect resistance and herbicide tolerance in a single event. Dow AgroSciences is now working on the registration with Brazil's Ministry of Agriculture. The same event has already been released in Argentina in 2016.
For more details, read the article (in Portuguese) in Boas Práticas Agronômicas.
CRISPR-Mediated Modification of TaEDR1 Homologs Enhances Powdery Mildew Resistance in Wheat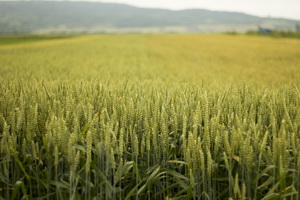 Wheat (Triticum aestivum L.) suffers significant yield losses due to powdery mildew, a major fungal disease caused by Blumeria graminis f. sp. tritici (Bgt). The enhanced disease resistance1 (EDR1) gene plays a negative role in the defense response against powdery mildew in Arabidopsis thaliana, making EDR1 a target for improving resistance to powdery mildew.
The team of Yunwei Zhang from the Chinese Academy of Sciences cloned the TaEDR1 from hexaploid wheat and found it highly similar to the EDR1 of Arabidopsis. Knockout of TaEDR1 by gene silencing or RNA interference enhanced resistance to powdery mildew, proving that TaEDR1 negatively regulates powdery mildew resistance. The team then used CRISPR-Cas9 to generate Taedr1 mutant wheat plants by simultaneously knocking out the three homoeologs of EDR1. The developed Taedr1 plants were resistant to powdery mildew.
This study exhibits the successful generation of a potentially valuable trait using genome-editing technology in wheat and provides new germplasm for disease resistance breeding.
For more on this study, read the article in The Plant Journal.
NEWS FROM AROUND THE WORLD

RESEARCH HIGHLIGHTS

PLANT BREEDING INNOVATIONS

News Archive | Translations

A biweekly update on genome editing research, regulations, and impact
produced by ISAAA Inc.

A monthly update on gene drive research and development provided by ISAAA in collaboration with the Outreach Network for Gene Drive Research
The Crop Biotech Update is a weekly newsletter of ISAAA, a not-for-profit organization. The CBU is distributed for free to over 23,000 subscribers worldwide to inform them about the key developments in biosciences, especially in agricultural biotechnology. Your support will help us in our mission to feed the world with knowledge. You can help by donating as little as $10.