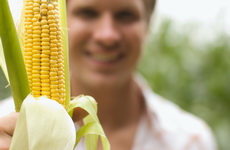 The European Commission has authorized 10 new biotech products for food/feed use, 7 renewals of existing authorizations and also the authorization for the importation of 2 genetically modified (GM) cut flowers (for import). These products had gone through a full authorization procedure, including a favorable scientific assessment by the European Food Safety Authority (EFSA), and the authorization decisions do not cover cultivation.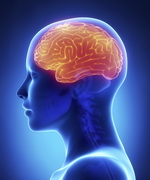 Why does opposition to biotechnology continue to spread? This was answered by Belgian philosophers and plant biotechnologists from Ghent University using cognitive science in their paper published in Trends in Plant Science.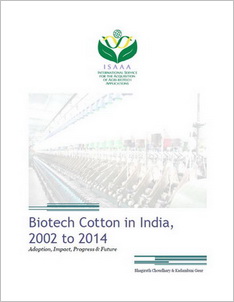 Biotech cotton has transformed the cotton cultivation, production and export of raw cotton, and the availability of quality cotton for the Indian textile industry in the last 13 years (2002-2014). This new document Biotech Cotton in India 2002 to 2014 – Adoption, Impact, Progress and Future measures the success of biotech cotton by featuring a comprehensive overview of the adoption, impact, progress and future of biotech cotton in the country.
Researchers from Northwest Agricultural and Forestry University, China and The University of Western Australia collected and analyzed yield data from a total of 1,850 Chinese wheat varieties from 1920's to 2014 at three wheat producing regions in China. This was done to evaluate and understand the yield-traits related to wheat yield increases and how the traits evolved through the years. This will also be important in creating and developing future breeding strategies for wheat.
The Crop Biotech Update is a weekly newsletter of ISAAA, a non-for-profit organization. The CBU is distributed for free to over 23,000 subscribers worldwide to inform them about the key developments in biosciences, especially in agricultural biotechnology. Your support will help us in our mission to feed the world with knowledge. You can help by donating as little as $10.