Proceedings of International Workshop for Islamic Scholars on Agri-biotechnology
June 22, 2012
The proceedings of the International Workshop for Islamic Scholars on Agribiotechnology: Shariah Compliance held in Georgetown, Penang, Malaysia last December 1-2, 2010 is now available online at http://www.isaaa.org/resources/publications/shariah_compliance/download/default.asp. It is edited by Shaikh Modh Saiffuddeen Shaikh Mohd Salleh.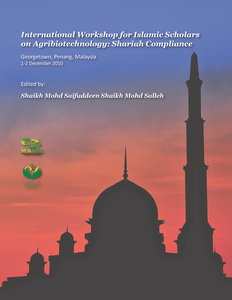 Organized by the Malaysia Biotechnology Information Center, the workshop was designed to jump start the engagement of religious scholars with modern biotechnology. Religious scholars and Muslim scientists from Malaysia, Indonesia, Philippines, Iran, Saudi Arabia, Egypt, and the USA converged to discuss the technology and its permissibility in Islam.
The Crop Biotech Update is a weekly newsletter of ISAAA, a not-for-profit organization. The CBU is distributed for free to over 23,000 subscribers worldwide to inform them about the key developments in biosciences, especially in agricultural biotechnology. Your support will help us in our mission to feed the world with knowledge. You can help by donating as little as $10.