14 EU Countries Call for Unified Approach to Gene Editing in Plants
May 29, 2019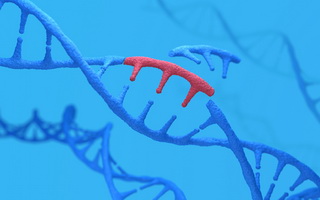 The Netherlands and Estonia are leading 14 member states of the European Union (EU) in a call to the next European Commission to update EU's laws regarding new plant breeding techniques (NPBTs).
The group of countries requested a common EU approach on gene editing and called for a revision of EU GMO rules to be added to the working program in the next European Commission. In their opinion, an update is necessary after last year's ruling by the European Court of Justice saying that organisms obtained by mutagenesis should be considered GMOs and therefore subject to the safety and marketing obligations laid down in the EU's GMO directive.
The Dutch delegation said that, although the European Court of Justice ruling provided more legal clarity on the legal status of mutagenesis and other NPBTs, it also invoked many other practical issues which can only be resolved by the European legislator. The delegation also reminded EU ministers that organisms obtained by mutagenesis have been used in farming for many years and have a long safety track record.
Apart from the Netherlands and Estonia, EU countries supporting a unified approach to NPBTs include Belgium, Cyprus, Finland, France, Germany, Greece, Italy, Portugal, Slovenia, Spain, Sweden, and the UK.
For more details, read the news in Euractiv.
Biotech Updates is a weekly newsletter of ISAAA, a not-for-profit organization. It is distributed for free to over 22,000 subscribers worldwide to inform them about the key developments in biosciences, especially in biotechnology. Your support will help us in our mission to feed the world with knowledge. You can help by donating as little as $10.