Battle to Save the US Citrus Industry Hinges on Consumer Acceptance of GM Food
February 20, 2019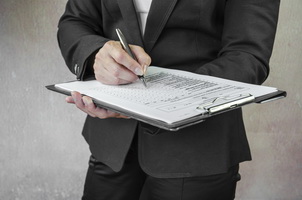 The battle to save the multi-billion dollar citrus industry in the U.S. from the incurable disease called Huanglongbing or HLB, has prompted scientists to explore the possibility of breeding genetically modified (GM) trees that are resistant to the disease. However, given the controversy over the safety of GM food, scientists need to know whether producers will adopt this technology and whether shoppers will buy and consume GM citrus fruit. A recent study has some encouraging answers.
A team of scientists from several universities surveyed a representative sample of U.S. consumers to better understand the consumers' attitudes about GM food and agriculture. About half of the 1,050 people surveyed had positive attitudes toward GM science. Nearly 37 percent of the consumers surveyed felt neutral about GM science and 14 percent had negative perceptions of it.
The survey also assessed the potential impact of the "spiral of silence" theory, a hypothesis on public opinion formation where people who are highly vocal about their opinions in public encourage others with similar views to speak out while effectively silencing those who hold opposite views. However, the researchers found that those who rejected GM science were more vocal about their opinion while others held opposite views. People who were positive about GM technology were less likely to speak out when they believed others supported it too.
For more details, read the research news from the Illinois News Bureau.
Biotech Updates is a weekly newsletter of ISAAA, a not-for-profit organization. It is distributed for free to over 22,000 subscribers worldwide to inform them about the key developments in biosciences, especially in biotechnology. Your support will help us in our mission to feed the world with knowledge. You can help by donating as little as $10.