USDA: The Philippines Remains as Asia's Leader in Biotech
November 7, 2018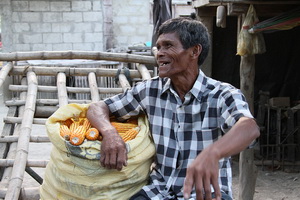 The Philippines remain as Asia's biotechnology leader, according to the USDA Foreign Agricultural Service-Global Agricultural Information Network Report on agricultural biotechnology. The Philippines is the first Asian country to allow the planting of GM crop and is moving towards developing a regulatory framework for GE animals. In 2016, the original GE plant regulations (Department of Agriculture Administrative Order No. 8) was changed to the Joint Department Circular (JDC), which led to the slow processing of biosafety applications. According to the GAIN report, such delay in approvals may affect U.S. trade as well as the country's biotech leadership status in the region.
House Deputy Speaker Sharon Garin called for the passing of House Bill 7926 or the Modern Biotechnology Act of 2018, which promoted the safe and responsible use of modern biotech and for the establishment of the Biotechnology Authority of the Philippines that will serve as the policy-making body on biotech in the country.
Read the GAIN Report from USDA FAS and the House Bill 7926.
Biotech Updates is a weekly newsletter of ISAAA, a not-for-profit organization. It is distributed for free to over 22,000 subscribers worldwide to inform them about the key developments in biosciences, especially in biotechnology. Your support will help us in our mission to feed the world with knowledge. You can help by donating as little as $10.