Researchers Develop a Tool to Predict Off-target Editing by CRISPR
October 31, 2018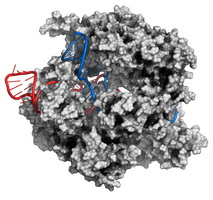 A successfully designed CRISPR gene editing system is one with a minimal presence of "off-target mutations," or modifications of DNA outside the target DNA sequence. Computational tools used by researchers to detect off-targets for a specific targeting sequence largely rely on the accurate scoring of the presence of these off-targets. Thus, researcher Jan Gorodkin from University of Copenhagen in Denmark and colleagues designed a tool called CRISPRoff, which uses energy parameters for the binding of RNA-RNA, DNA-DNA, and RNA-DNA to detect off-targets. The researchers compared the developed tool with other tools presently available and found that CRISPRoff has the highest true positive rates and the lowest false-positive rates among the programs. The findings in the study not only allow more accurate off-target prediction, but also open doors in studying binding energies further, as these have major impact in off-target mechanisms.
For more information, read the article in Genome Biology, or visit the platform in CRISPR Web Server.
Biotech Updates is a weekly newsletter of ISAAA, a not-for-profit organization. It is distributed for free to over 22,000 subscribers worldwide to inform them about the key developments in biosciences, especially in biotechnology. Your support will help us in our mission to feed the world with knowledge. You can help by donating as little as $10.