Leading Plant Scientists in EU Call for Science-Based Policy Making to Safeguard Plant Breeding Innovation
October 31, 2018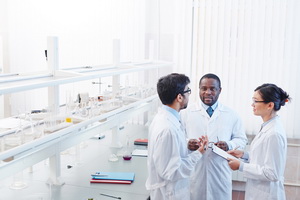 Leading scientists from more than 85 plant and life sciences research centers and institutes in the European Union (EU) have endorsed a position paper that urgently calls upon European policy makers to safeguard innovation in plant science and agriculture. The position paper comes after a recent European Court of Justice ruling around modern genome editing techniques. Scientists are deeply concerned that the decision could lead to a de facto ban of innovative crop breeding.
"As European leaders in the field of plant sciences, we are committed to bringing innovative and sustainable solutions to agriculture, but we are hindered by an outdated regulatory framework that is not in line with recent scientific evidence. With this mission statement we hope to promote evidence-informed policymaking in the EU, which is of crucial importance to us all," says Dirk Inzé, Scientific Director at VIB and one of the initiators of the position paper. The position paper has more than 500 signatories to date.
The court ruling will result to European farmers being deprived of a new generation of more climate resilient and more nutritious crop varieties that are urgently needed to respond to current ecological and societal challenges. The position paper follows a number of statements from European research institutes that appeared online over the last months. The letter also shows that the entire scientific community is convinced that the recent CJEU ruling will bring European agricultural innovation in plant breeding to a halt if some form of political action is not taken.
For more details, read the press release from the European Seed Association. The position paper is available here.
Biotech Updates is a weekly newsletter of ISAAA, a not-for-profit organization. It is distributed for free to over 22,000 subscribers worldwide to inform them about the key developments in biosciences, especially in biotechnology. Your support will help us in our mission to feed the world with knowledge. You can help by donating as little as $10.